Amelia Hempleman Adams, the teenager attempting to become the youngest person to reach the South Pole on skis, had a "hairy landing" at the Farthest South - where she will begin her 97-mile journey.
The 16-year-old touched down 98 miles from the South Pole on Sunday but due to hard snow conditions, it took more than a dozen approaches before she was able to land. The teenager, who has also taken schoolwork with her so she doesn't fall behind in her studies, is travelling with her father David, a British adventurer and explorer.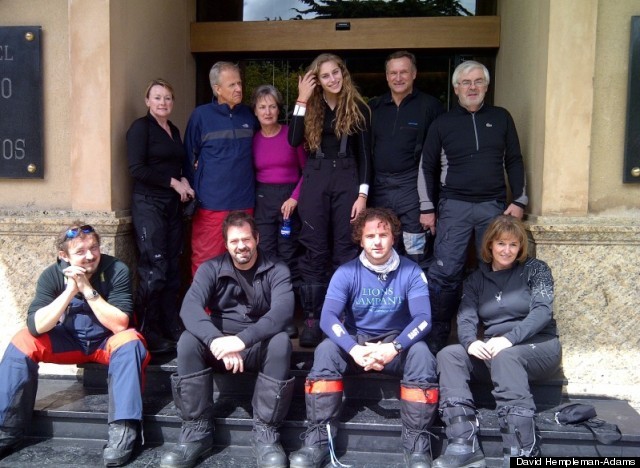 The Nimrod expedition team in Puntas Arenas, Chile before setting off for the Antarctica.
Amelia attends Prior Park College, Bath, where she is studying for four AS levels. She will be escorted on the Nimrod expedition, which will start at 'The Farthest Point South', the place where Ernest Shackleton reached before being forced to turn back in 1909.
The pair had been sleeping at Union Glacier camp to prepare for the sub-zero temperatures before they set off on their expedition. Before they left the camp, Amelia said her father had been making "last-minute alterations", including cutting the skin off their skis in order to maximise their skiing ability.
"We've been practising how to put up the tent quickly in case the weather changes on the trek. Before I came on this expedition I didn't know how to put up a tent so I'm learning fast", the schoolgirl added.
Speaking by satellite phone from the Farthest Point South, David said they all felt "very sick" after the landing.
"There was some very hard sastrugi [rough sandblasted snow] and so we had to do at least 12 approaches.
"It is minus 35, potential minus 45 with wind chill, but blue skies."
The pair landed 98 miles from the South Pole at 2.15am after travelling five and a half hours from Union Glaceir and re-fuelling at the Thiel Mountains. After finally landing, the team set up their tents and will spend a short time recovering before setting off to the South Pole.
The Bath-based teenager said she hadn't slept much at the previous camp due to "windy conditions and Dad snring".
"I had ear plugs in but I could still hear him snoring plus it was so windy the tent flapped and moved at one point. I don't think I slept much at all actually."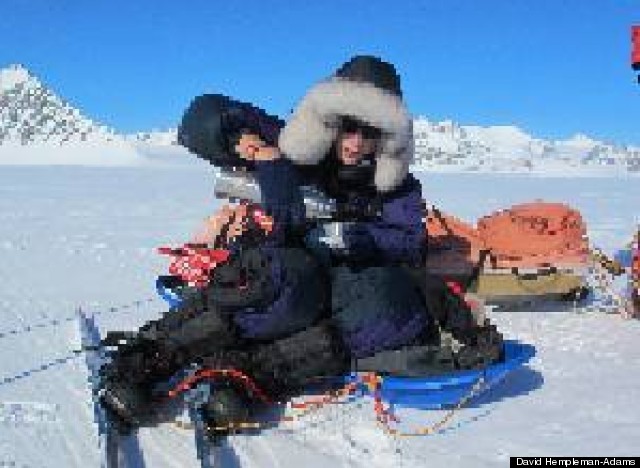 A rather grainy photo sent by satellite phone of Amelia enjoying a well-deserved hot beverage after their landing.
Amelia will spend up to two weeks on the ice before reaching the South Pole. Her journey can be followed via her Twitter account @ameliahempleman or through her blog, which she will update by satellite phone.