Daffodils are blooming outside the Eden Project in Cornwall in the latest cockeyed weather phenomenon to hit the UK and amid signs that winter is still not on its way.
Rijnveld's Early Sensation daffodils are usually not seen until well into the new year, but unseasonably warm temperatures have seen the spring flowers blossoming with an unheard-of mellow fruitfulness.
Summer butterflies have been spotted around the sunshine flowers and visitors have spotted fungi usually seen in September at the ecological tourist attraction.
Don Murray, the attraction's chairman of horticulture, said that the recent mild weather was at the root of the flowering buds.
"The extra special and quite bizarre, warm temperatures this November really are more akin to spring. I'm sure the first few cold snaps will remind us that winter is approaching, in the meantime we are enjoying the splash of colour."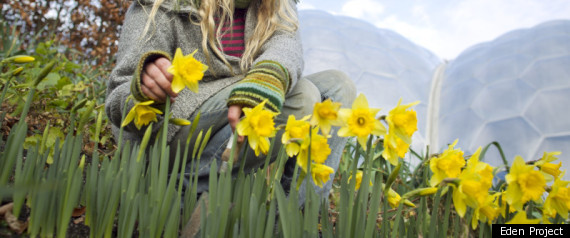 Untimely flora and fauna aren't the only signs of vernal activity continuing into the what should be winter months. High profile ski resorts like Val D'Isere are yet to experience their first snowfall, while slopes in Austria and Switzerland are delaying their opening date, with artificial snow cannons operating around the clock to make up for the lack of snowfall.
As a somewhat less than bleary winter sun beams down across Europe, the Winter Olympics slalom had to be postponed in Levi, Finland as even artifical snow wouldn't cling to the bare slopes.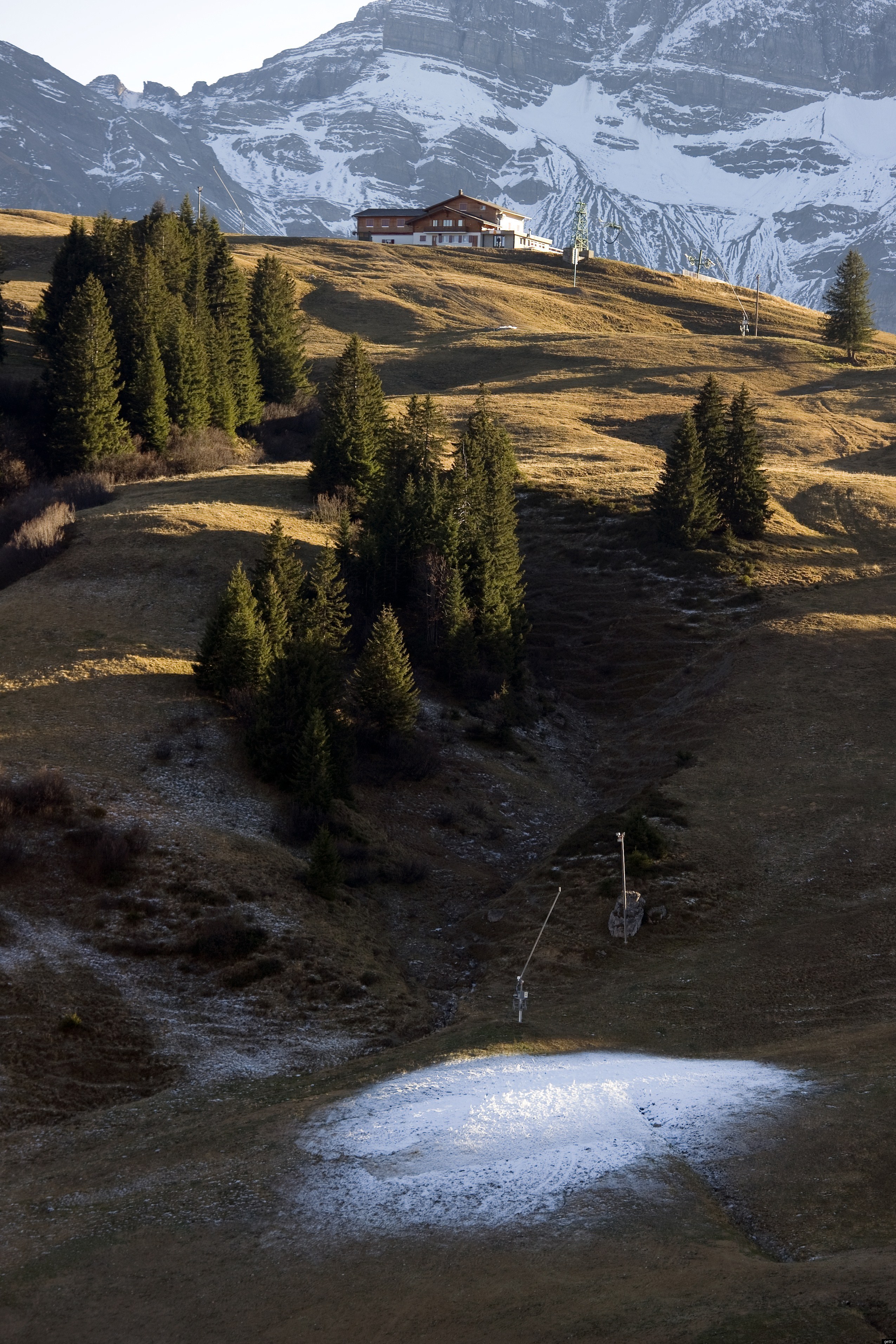 Slopes in Les Crosets, Switzerland have not had their first snowfall yet
So pronounced is the strange weather in the UK that the Guardian has begun to chart readers' individual experiences with a 'warm autumn' map as the big freeze that forecasters promised stubbornly refused to arrive.
Nature acting unseasonably weird in parts of Britain has seen apple trees burst into blossom in late November, and the Indian Summer has made toads amorous, with one reader reporting mating amphibians in Oxford.
Canadian and Egyptian geese have been spotted pottering around London parks in the late autumn sunshine, delaying their annual migration till the temperature dropped. Ducklings have been seen wandering around with their mallard mothers, despite usually being born between April and June.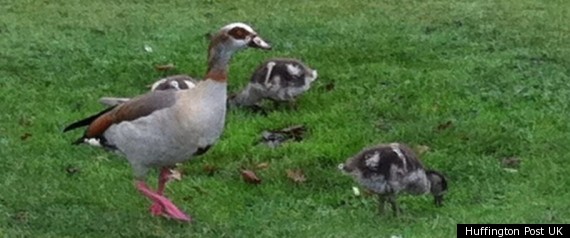 Other apocalyptic weather warnings saw the environment agency issue warnings of a hosepipe ban... in mid-November. Figures from The Met Office show that 2011 has so far been one of the driest years on record.
One worrying theory for the weather says dry winters are indicative of climate change. Dr Simon Gosling who led research into the relationship between climate change and heatwaves at University of Sheffield told the Daily Telegraph that Indian summers are likely to be more frequent:
"Climate change predictions indicate that events such the heatwave (in 2003) could occur more often in the future and that future heatwaves could be even more extreme. Moreover, there is evidence that towards the end of this century, every summer in Europe could be as hot as the summer of 2003." The news comes as international delegates meet in Durban, South Africa to discuss global warming and agree on a course of action for emissions.
A legally binding commitment to reduce greenhouse gases would be good news for the planet. Despite many enjoying the current mild temperatures, the widespread and continued effect of such warm winters would be disastrous. However a damning forecast cannot be predicted just yet.
"The natural variability in the UK weather is large, and so one warm autumn or cold summer does not either prove or disprove climate change. Climate change is all about long term trends, which are hard to detect in a weather record which has very large natural variability."