What says Christmas better than a picture of Santa Claus and a big pile of presents? Well how about Santa Claus, a big pile of presents, and a machine-gun for you to pose with?
Arizona's Scottsdale Gun Club offers a variety of guns for you to hold - alongside St Nick - for just $10 (around about £6.50), as long as you can make it down to the South Western state in time and don't mind looking like a complete maniac.
The startling images look about as Christmassy as Rudolph with a grenade in his mouth - a worrying mix of the very cuddly and the extremely dangerous, with these snaps officially released by the club to drum up interest for their unusual photoshoot services.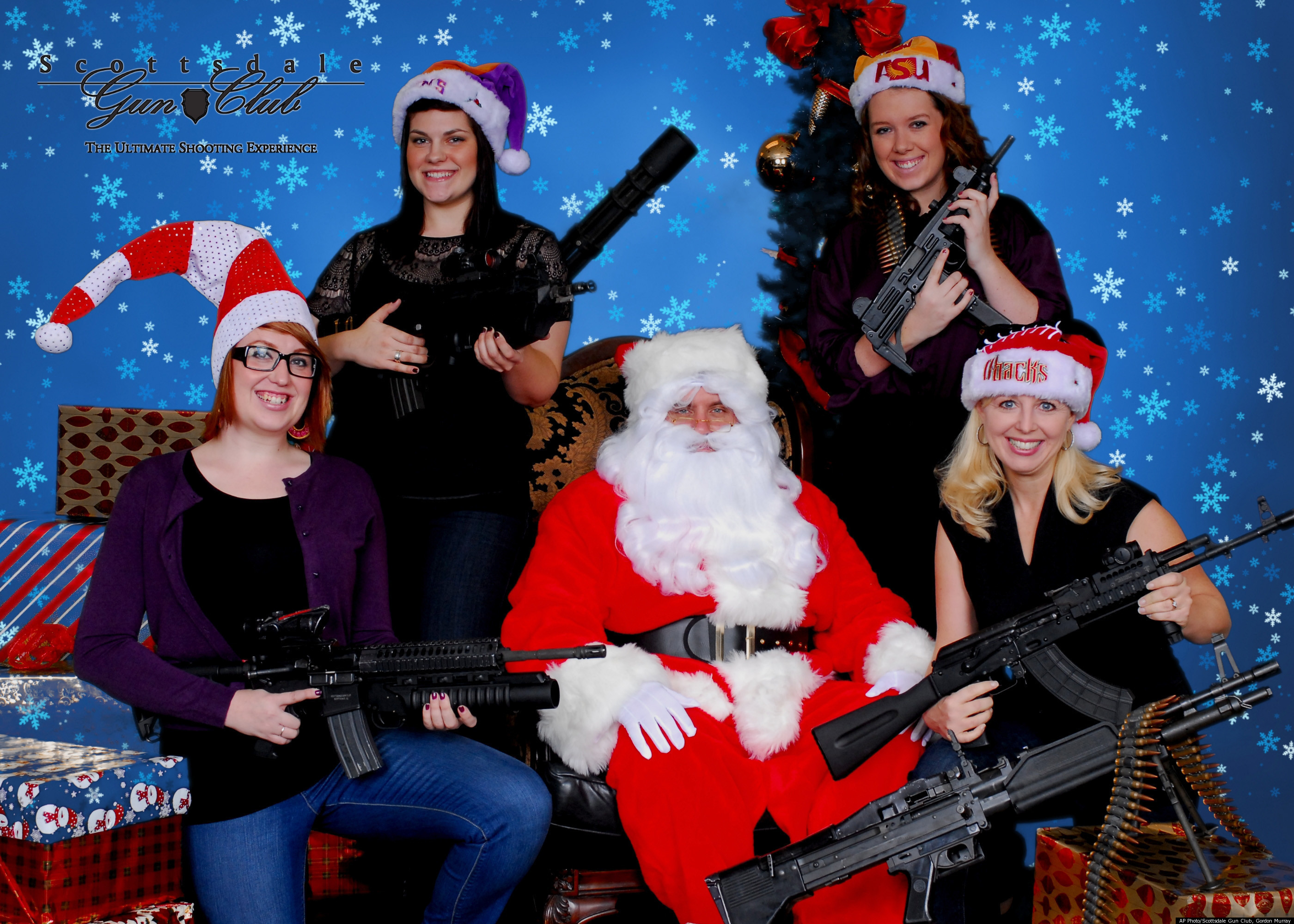 Scottsdale Gun Club's website declares: "Get Your Holiday Picture With Santa And His Machine Guns!" - a tagline that's bound to get people's attention, if hopefully not their hard-earned money.
These pictures are from a session held back on 26 November, as well as last year's inaugural photoshoot, but if you're desperate to give your nearest and dearest a Christmas card to remember, you'll need to head down to Scottsdale's for their second round of happy-snaps for December 10th.