Only Fools And Horses legend David Jason has blasted X Factor drop out Frankie Cocozza saying that he'll be dead by 22 if he continues with his hedonistic ways.
David, who played Peckham wheeler-dealer Del Boy in the TV sitcom, has spoken out against fame hungry reality TV contestants who grow up craving instant fame.
In an interview with The Mail on Sunday, David said: "When you see the kids on Britain's Got Talent or The X Factor who just want to be famous at all costs, you just go, 'God, these people just don't know what it is they're asking for.'
"I don't watch The X Factor any more. Why do I want to see someone say the same old thing - it's all they've ever dreamed about - then lose and burst into tears and go into neurosis? They just want to be famous - it doesn't matter how.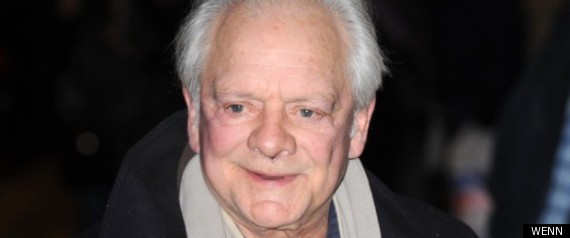 "Then you think of that plonker who got sacked. How old is he? 18? What, does he think, 'Yeah, I'm famous?' Christ. He'll be dead by the time he's 22, because he'll burn it all up."
An originally remorseful Frankie who admitted his behaviour was out of control following his X Factor ejection has quickly gone back to his former ways and has been spotted out on the town on numerous occasions since the final.
However, Frankie didn't appear to take the criticism to heart, tweeting: "Bang out of order Trotter, I still adore Sir David though."
(WENN)
X FACTOR WRAP PARTY GALLERY: