We've seen it all this year, and sometimes we've seen too much. That's what reality TV does to you. When we weren't horrified by the lengths people will go to for fame, or the way talent shows bring out the crazy in people, we were enjoying these top five reality TV moments in 2011. After all, it's just meant to be a bit of fun, isn't it?
1. The Tortoiseshell Stomach
Celebrity Big Brother returned in August and, with it, came a motley bunch of 'famous' people doing their very best to make the headlines. Including wacky twins Jedward, who shaved each others' faces, TOWIE star Amy Childs, who pranced around in a bikini, former Baywatch babe Pamela Bach, who talked about her ex-hubby the Hoff, reality TV staple Kerry Katona, who tried to nab herself toyboy Lucien Laviscount, and Sally Bercow, the wife of the Speaker of the House of Commons, who generally embarrassed parliament by being there.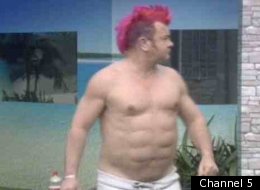 There were plenty of memorable moments from the show, which found its new home on Channel 5 - Childs offering Bercow a vajazzle was just one of them. But the best moment of all, the defining moment of our Celebrity Big Brother experience '11 was when Darryn Lyons, aka Mr Paparazzi, the man who made a fortune from taking pictures of celebs' fake body parts, revealed his own tortoiseshell stomach.
Washboard it wasn't. In preparation for his entry to the microscopic exposure of the Big Brother house, the 46-year-old showbiz paparazzo had undertaken a surgical procedure known as 'contouring' to achieve his rippling abdomen, however, we're assured no tortoises were harmed in this production.
2. Kelly Rowland Confuses The Nation
"Who knew you were doing uptempo owwww", "gawd dog woman, you put it down!" and "happy frickin xmas, I love your jumpers" - just some of the gems that came out of Kelly Rowland's beautiful mouth during the X Factor. The Destiny's Child singer took to her judging role like only Beyonce's best mate could, bringing with her the best feedback the talent contest's hopefuls could have hoped for. Who needs smarmy Simon dissing your vocals when you can have Kelly commenting on your face, jumper or butts y'all?
3. Give Me A Scarf!!!
It was inevitable - put an eighties Hollywood TV star in a jungle with a glamour model who doesn't know where Chile is and Mark Wright from TOWIE and she's going to flip out about something.
Stefanie Powers became a highlight of I'm A Celebrity 2011 when she snapped over sun cream and scarfs. With a genuine rage in her eyes, the Hart To Hart star said: "People will call up the show and say there is a dead person on the programme, it has white zinc oxide in the cream and it makes me look like a cadaver, I need one with a tint, it looks like I'm dead. I really need to have some help here, the more I wipe it, the whiter it gets."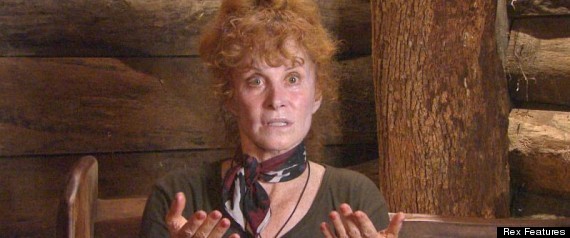 She then stormed into the Bush Telegraph and demanded a scarf, claiming: "I'd like a scarf, every time I put something out to dry it disappears, I need a scarf!... This is a f***ing TV show! Let's just get this straight! Jesus Christ! We smell, we're tired, we're cranky and we're bored." Yes Stephanie, we could tell.
4. Entertainment From The Astrologer
Who'd have thought Russell Grant would become the highlight of Strictly 2011? Not only did the astrologer get to return to his favoured spot in the limelight, claiming: "I'm back doing what I really love to do," but viewers were also given the most gloriously camp contestant the ballroom's ever seen. Whether cuddling a teddy bear, riding a bucking bronco, swishing in white satin after emerging from a giant pink seashell, or being shot out of a glitter cannon, Grant made the series with his darling behaviour.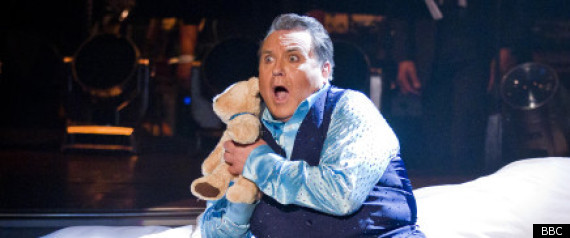 5. TOWIE's Innocent Side
Once upon a time, Mother Teresa comforted sick men. In Essex they have bubbly Gemma Collins. Arriving with a wicker basket of goodies, Gemma came to the rescue of Greek twin Dino, who was laid up unwell on the sofa - with his top off of course, because that's what men do when they're sick, right? Gemma unpacked her basket and proved that she knows what a Greek man needs - forget Lemsip, they like humus, tzatziki and pitta bread. The time Gemma turned nurse was one of The Only Way Is Essex's more innocent moments, slotted nicely in between the plastic surgery chats, scheming nightclub chats and that massive slanging match between Lauren Goodger and Sam Faiers.