A new Banksy artwork has been discovered on the side of an empty building in London.
It appeared in the financial district of Canary Wharf in the shadow of the cities major banks, bearing the simple message: "Sorry! The lifestyle you ordered is currently out of stock".
The new piece appears to accompany an earlier Banksy effort discovered in Chelsea last month - a trademark stencil and spray-paint picture depicting a girl and a shopping trolley tumbling from the sky with what looks like a bottle of wine and a necklace.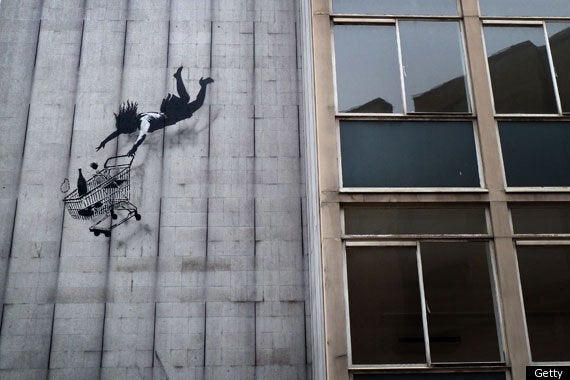 This time round he seems to be directing a comment about the financial crisis at London's elite - but what point is he making?
The wealthy workers and residents in Canary Wharf and Mayfair are the least likely to be affected by the recession. Perhaps he's hoping to remind them of less fortunate Londoners located elsewhere?
From the West Bank to New Orleans, here's a gallery of our favourite Banksy street art.