Did Katie Price not get the memo about it being December? Maybe she's still got her LA head on because she was dressed more for the California sunshine than a chilly old night in Blighty when she was spotted heading out for Christmas drinks with friends.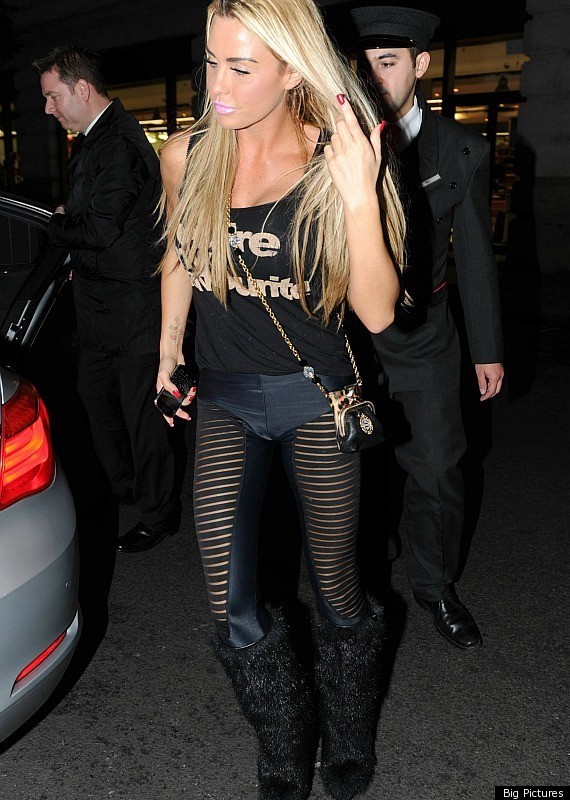 Katie - in fact scrub that, Jordan is well and truly back - not only forgot her winter coat but also a jumper. Oh, and trousers or a skirt by the looks of things.
Instead, she opted for a pair of striped, panelled tights with her pants worn over the top. Very Superman.
She finished the whole - what are we calling this, 'look'? - off with a slogan vest emblazoned with the words, 'You're My Favourite'. Aaaww, thanks Jor. Well, none of her mates at the Christmas gathering at London's Mayfair hotel are going to be able to admire her tan when she's all wrapped up, are they?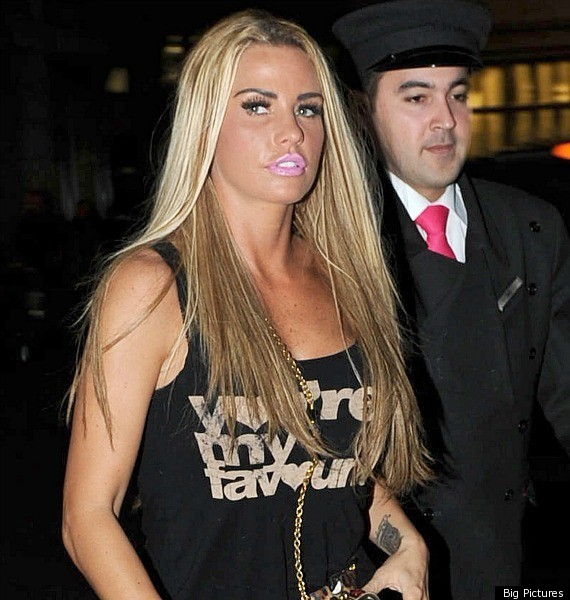 At least she managed to find some winter boots. Covered in fake fur, natch.
Let's hope Santa pops a new pair of jeans under the tree for her, eh?
CELEB PICS OF THE DAY GALLERY: