If you thought buying Christmas gifts for your nearest and dearest gets trickier every year then spare a thought for those poor old celeb types. After all, what do you buy a multi-millionaire A-lister who already has everything they could possibly ever want or need? And no, designer socks won't cut it.
Well in Brad Pitt's case, that'd be a waterfall. Obviously.
Yep, Angelina Jolie forked out on the very special water feature and its surrounding land in California for Brad's joint Christmas and 48th birthday pressie.
Apparently, the idea is for architecture fan Brad to design and build a property that will sit on the site after being inspired by the architect Frank Lloyd Wright's house 'Fallingwater' in Pennsylvania, which Brad and Ange visited in 2006.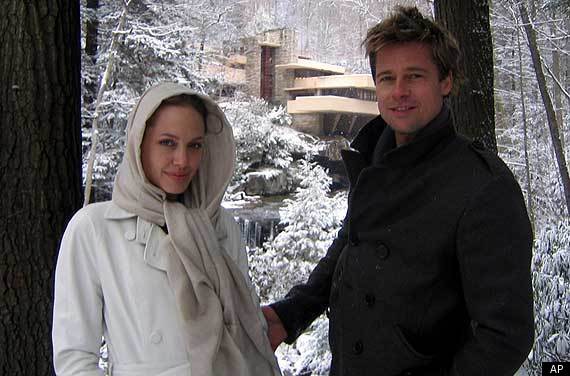 A source told the Daily Mail: "Angelina wanted to get him something incredibly special and, because she knows how much he loves architecture, she thought this would be perfect.
"Brad has dreamed of a home with the sound of a waterfall cascading under the house. Brad has always wanted to design his own house. He wants to pull all aspects of nature, light, glass and varying levels into the concept."
And Brad wasn't the only celeb who received a rather special gift this Christmas. Lucky old Robert Pattinson was given two rare guitars worth &pound8,000 from his girlfriend Kristen Stewart.
The Twilight star made the purchase after visiting Norman's Rare Guitars in California with her dad, John Stewart.
She opted for a 1959 Fender Jazzmaster and 1947 K&F Lap Steel, which means absolutely zilch to me but I'm sure left Robert as giddy as a five-year-old on Christmas morning.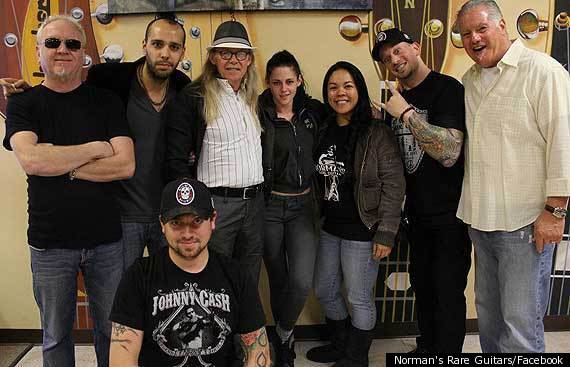 A source told Hollywoodlife.com: "Kristen knew what she was getting and the people at the store know Rob's taste because he is a regular customer, so everyone was happy with the results."