It's January and aspirational TV is all the rage. If one of your new year's resolutions is to learn how to cook, or even to learn how to cook snail porridge and parsnip cereal, then How To Cook Like Heston on Channel 4 at 8pm tonight is worth a watch.
Heston Blumenthal is notorious for his outlandish dishes, and previous forays into TV, such as the 2010 series Heston's Feasts, have shown him concocting Charlie and The Chocolate Factory and Fairytale style feasts with kitchen utensils such as a blowtorch and googles - and with ingredients you won't find down your local Lidl.
The Michelin-starred chef is now donning his domestic apron and sharing some of his mad scientist's secrets to help us all inject a little culinary magic into our cooking.
On a mission to confront and dispel old myths, Blumenthal is hoping to "revolutionise the way the nation cooks".
In tonight's episode, Blumenthal challenges the way in which we cook beef - apparently searing a steak doesn't keep in any juices -and shows us a new "super simple" flipping technique to get the perfect sirloin.
He'll also make a juicy oxtail pudding and build a chilli bonfire in a bowl (so he's not quitting bonkers, yet brilliant, gastronomy just yet).
Also On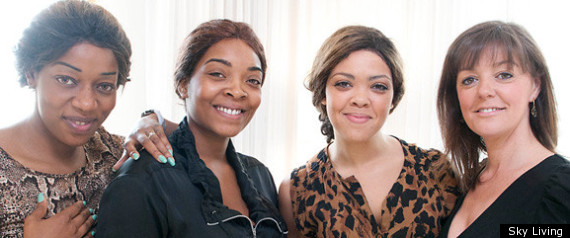 If you're looking to slim down, rather than pack your paunch with Blumenthal's elaborate foodie treats, then there's another "aspirational" show on tonight, that promises to turn you into your celebrity idol.
Bigger Than Beyonce on Sky Living at 9pm, takes three women that are all, well, bigger than Beyonce (but reckon they are a dead ringer for the R&B queen) and puts them on the same diet and beauty regime as Miss Sasha Fierce - including the famous Maple Syrup Diet, reported to be a Beyonce favourite.
They'll be given eight weeks to transform themselves into Jay-Z's lady (one of them is already called Destiny) and, although we don't suggest you do the same, this is pure indulgent TV trash at its best.
If Beyonce's not the look you're going for, fear not, there's a Britney one coming up...