Poor Ed Miliband really is having a terrible start to 2012, incorrectly paying tribute to Bob Holness' show as "Blackbusters" on Twitter.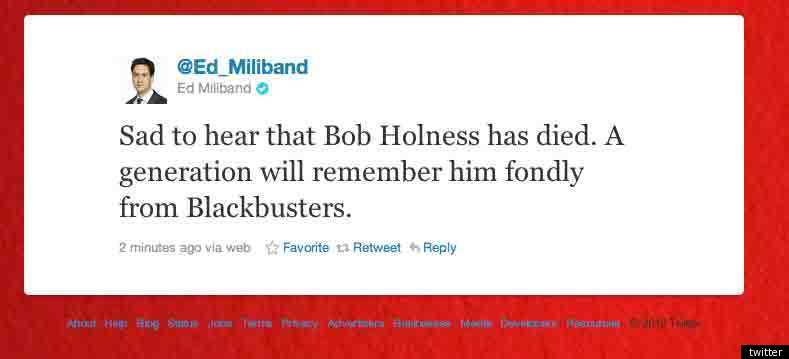 Holness, The former host of 80s cult TV Show Blockbusters - yes BLOCKbusters, Ed, died on Friday. He was 83. He'd also hosted a slew of other quiz shows and having garnered legions of student fans, ended up appearing on comedies later in his life.
The Labour Leader hasn't been seen since the start of the New Year, prompting many to begin a wry game in the media called "Where's Ed?"
But Ed Miliband has appeared in the media in a roundabout way, firstly on Thursday when he rang gaffe-prone shadow minister Diane Abbott whilst she was live on Sky News, and now on Friday with a Twitter tribute which has backfired.
The best joke going around Twitter on Friday afternoon? "I'd like an O, please, Bob."
Here's some more reaction...