David Bowie has never been afraid to experiment with his image, so the rock legend is no doubt delighted that his 65th birthday has been celebrated by Ed Chapman, one of the UK's leading mosaic artists.
The 92cm x 62 cm mosaic – entitled Pin Up – is made from hundreds of hand-cut shards of stone tile and took several weeks to make.
40-year-old Chapman – who has previously immortalized Lord Sugar using sugar cubes and Jimi Hendrix using thousands of plectrums – told the Mirror: "It took me a few weeks over Christmas to get it finished. It really surprised me he was 65. Music is a passion of mine and I love Bowie's early work ."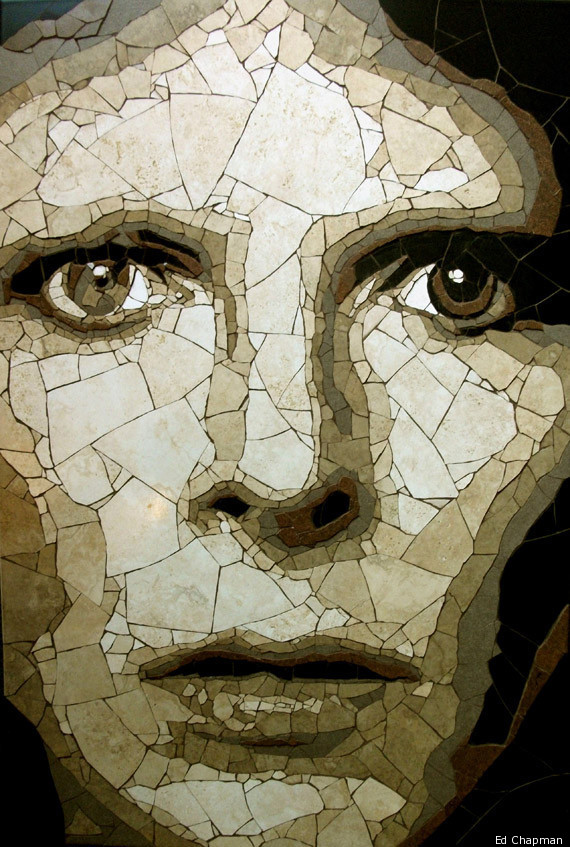 Pip Up will go on show at Chapman's gallery in Manchester before moving to George Thornton Art Gallery in Nottingham later this month.
It's not the first time that Bowie - who has sold an estimated 140 million albums since his breakthrough hit Space Oddity was released in 1969 – has been the subject of an art show.
In May 2011 his life and work was celebrated in an exhibition in New York when David Bowie, Artist at the Museum of Arts and Design ran for two months.
Bowie himself took up painting in the mid-70s, producing works of post-modernism, along with photography. He has been exhibited at several galleries across the world, including London's National Portrait Gallery in 2000.
Check out more of Ed Chapman's work: