EastEnders' loud-mouthed Bianca Butcher has told a lot of lies during her 19 years on and off the Square, but tonight she tops them all - by telling her mixed-race son Morgan that his dad is Barack Obama.
The hilarious scene, due to air on tonight's show, sees Bianca (played by Patsy Palmer) squirm when the baby of her brood, Morgan, wants to find out who his real dad is.
He's actually the result of a one night stand between Bianca and a mystery man - and that mystery man is about to make his debut on the square this week, and strangely - it's not the President of the United States.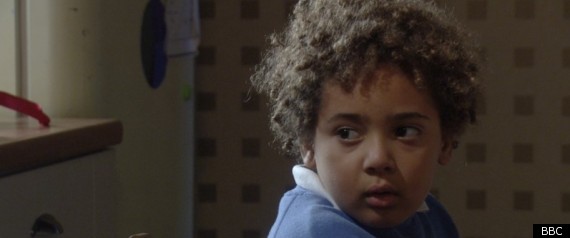 EastEnders fans will be introduced to Morgan's real father Ray Dixon after Whitney makes the surprise decision to track him down.
As Ray, played by former Footballers' Wives star Chucky Venn, spills the beans of his history with Bianca, Whitney learns that her fiery friend stole money from him and did a runner - without telling him that she was pregnant.