Unbelievably, it's been twelve years since Kylie's arse acquired 'National Treasure' status after she squeezed her pert derriere into those now legendary gold hotpants, so a revival was long overdue.
And who better for that job than current Z-list favourite Amy Childs?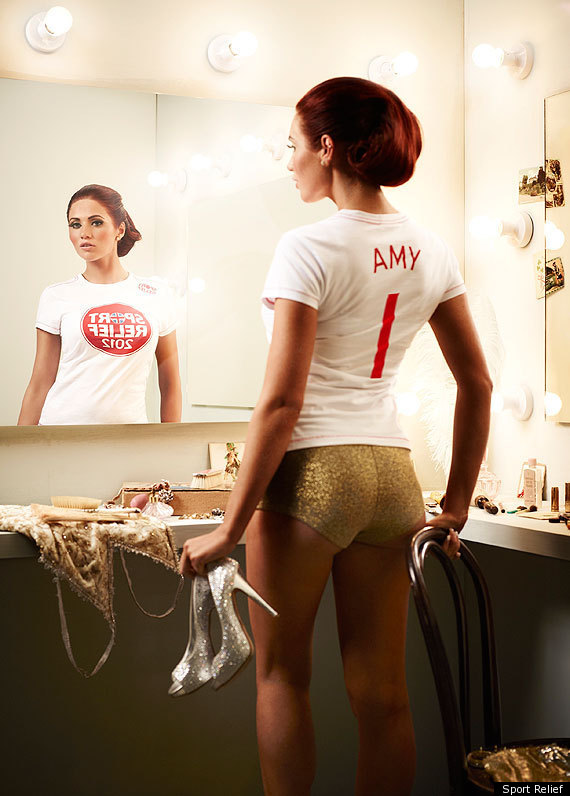 The former TOWIE star popped on a pair (not the pair obviously, they're no doubt locked inside a temperature controlled glass case somewhere in Oz so future generations can marvel at their wonder) to help promote this year's Sport Relief.
And as the only real contender to Katie Price's throne it wasn't long before she'd whipped them off altogether to be in the errrm, altogether, 'cept for a Sport Relief t-shirt to cover her modesty. Well, no one was really looking at the t-shirt when she was wearing the hotpants, were they?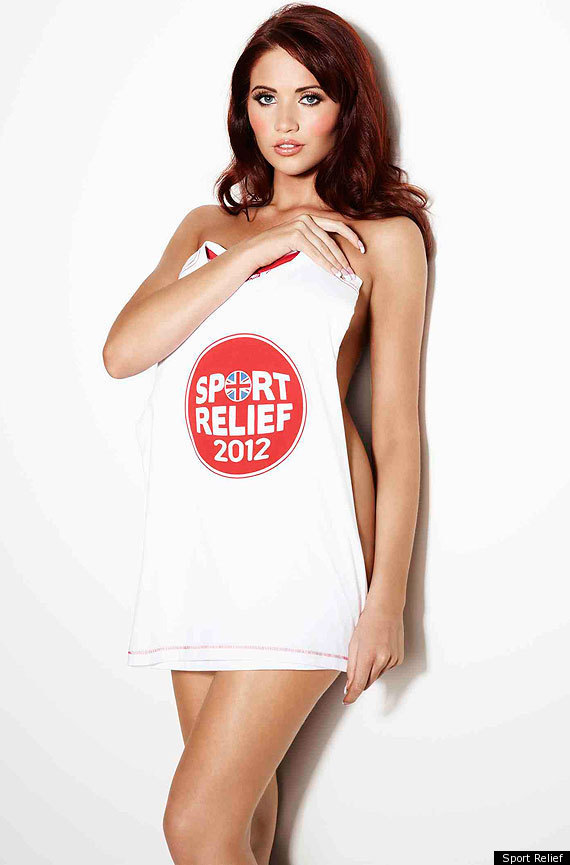 And Amy isn't the only famous type lending their chests (and backs) to help promote the charity - her ex-boyf and fellow TOWIE star Kirk Norcross is also rocking one of the official t-shirts, as are Jedward, Stacey Soloman and Olly Murs.
If you fancy getting your hands on one of the official Sport Relief t-shirts yourself (as modelled by Ms. Childs and co) you can buy and personalise your very own exclusively at your local Sportsdirect.com store or online at www.sportsdirect.com.
Off you pop.