After almost six years as bolshy blonde Becky McDonald, actress Katherine Kelly is bowing out of Coronation Street tonight. True to form, her exit will be as drama-filled as her character's turbulent soap ride - she storms into church on the day of Steve and Tracy's wedding, desperate to prove to the man she loves that she didn't cause his con-artist bride's miscarriage.
Since she first made her name on the cobbles, swaggering into work at Underworld as a machinist - chewing gum, all hoop earrings and peroxide hair - Becky shook up the nation's longest-running drama.
Back then she was called Becky Granger, a mouthy, thieving tearaway, who showed little respect for her co-workers or neighbours.
But over the years her character developed, revealing a vulnerable young woman, clearly damaged from a troubled upbringing.
She became the strongest new female character since Raquel (Watts), often eschewing the traditional female soap slap for a good old right-hook and stealing every scene she appeared in.
And when Roy and Hayley Cropper (known to Becky as "Royston" and "Hayls") took her under their wing, the cider-swigging, chain-smoking ex-con finally won a place in the nation's affections.
Becky's relationships in the show included her romance with builder Jason Grimshaw, which saw them share a love of partying, and her unlikely friendship with mousy Claire Peacock.
A true friend: Becky tries to stop Claire confessing to her crime
But the landmark relationship that underpinned her character's numerous twists and turns, was her love for droopy Rovers Return landlord Steve McDonald.
It started out as an affair, Steve was with Michelle and Becky with Jason, but ultimately Steve proposed and Becky moved in with him and his daughter by Tracy Barlow, Amy. She thus became the 50th, and one of the most memorable, barmaids to serve at the Rovers.
"Ger outta my bar!": Becky proves her skills as barmaid
At their (first) wedding, Becky turned up so outrageously drunk that the priest refused to perform the ceremony. And during their second, Becky was framed for possession of drugs.
The loveable rogue never got her happy ending, she fell pregnant but suffered a miscarriage and her subsequent infertility led to adoption battles, including a fierce feud with her half-sister Kylie over her son Max. At one point, heartbroken Becky was so desperate for a child of her own that she used the tram crash to boost her cash-flow by stealing £5000 from the till in Dev's demolished shop to buy little "Maxy".
On a rampage: Becky attacks her half-sister Kylie
As her life unravelled and she lost Steve once again to the nasty clutches of Tracy Barlow, we saw Becky at her lowest ebb as she watched the couple play happy families with Amy.
But Becky wouldn't and couldn't leave the show on such a low, as the soap's bosses loved her - so much so that, while writing her out, they're not burying her next to the likes of Vera Duckworth and Mike Baldwin, but have instead left her part open for a return if actress Katherine Kelly wishes.
And the audience love her, attested by the awards she's racked up over her years on the Street. Including Best Actress at the British Soap Awards, TV Choice and Quick Awards, and her Best Serial Drama Performance nomination at the National Television Awards.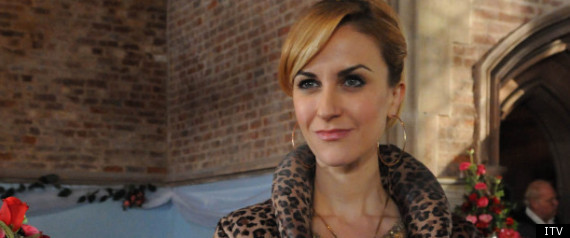 Kelly might have already washed mouthy Becky out of her hair - literally by having her bleach blonde locks stripped, as well as taking on a new stage role at the National Theatre in Oliver Goldsmith's 18th Century comedy She Stoops To Conquer, but she recently told the BBC: "I had such a blissful five years there that I would hate to think that had to be it."
We've got a funny feeling it won't be the last we'll see of one of Corrie's best characters, her slanging matches, Regal King Size's, and that leopard print coat.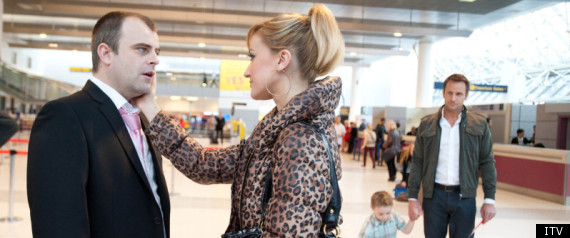 Leave your best memories of Becky below.