As geeky projects go, it would probably have made J R R Tolkien himself balk - but that hasn't stopped one blogger attempting to place every one of the fantasy writer's characters in one family tree.
The LORT Project is an attempt to document not only every one of the characters that inhabit Tolkien's Middle-Earth, but exactly how they are related to one another.
Super fan Emil Johannsson says on his site:
"I first read the Lords of the Rings trilogy when I was 11 years old and was caught by the magic immediately,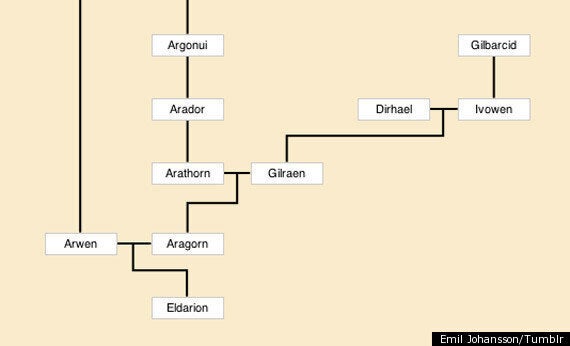 "Since then I have read every book there is to read about Middle-Earth. During the height of my fandom I decided to try and make a complete family tree of all the creatures in Tolkien's world.
"I can't remember how long it took making it."
Taking a glance at Emil's endless ancestry of elves, hobbits and kings we're guessing the answer is a very, very long time indeed...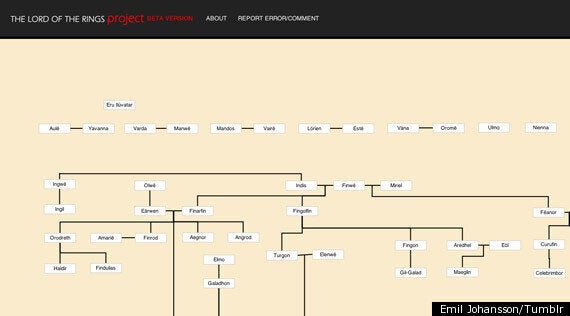 Related