It was a big night in showbiz-land last night so it's likely that a few celebs will be nursing sore heads this morning after partying at the National Television Awards - but someone who seems to be suffering the most is Holly Willoughby.
The star triumphed with Fearne Cotton and Keith Lemon in the Comedy Panel Show category for Celebrity Juice but also took home the prize for Best Factual Programme with This Morning.
And she certainly celebrated her victory, despite having to be on the telly at 10.30am.
She tweeted this morning simply to say "Help me! X". Few too many bubbles perchance Hols?
When asked by Fearne if she'd made it home safely and put on some fresh clothes, she said: "Not home... Not in frock however! Dying!!!! X"
Fearne wrote back: "Oh god. I'm imagining straight from Ants kitchen! Changed ya undercrackers?"
After party round Ant and Dec's eh? How very showbiz.
Fearne was feeling smug this morning as she took the Radio 1 airwaves without a hangover, as she gloated on Twitter:
"Im at radio. Not drunk, not even hung over. Had a lovely night but was in bed with a bowl of cereal by 1am! #loser/granny"
But she told her listeners: "If you do fancy seeing a slightly drunk mum-of-two arriving at This Morning with Phillip Scohfield, then watch This Morning at 10.30."
She told fellow Radio 1 DJ Chris Moyles that Holly had got permission from the head of ITV to be a little bleary eyed on today's show.
"Holly was like 'I'm not going home!' and she was very adamant about it," Fearne joked.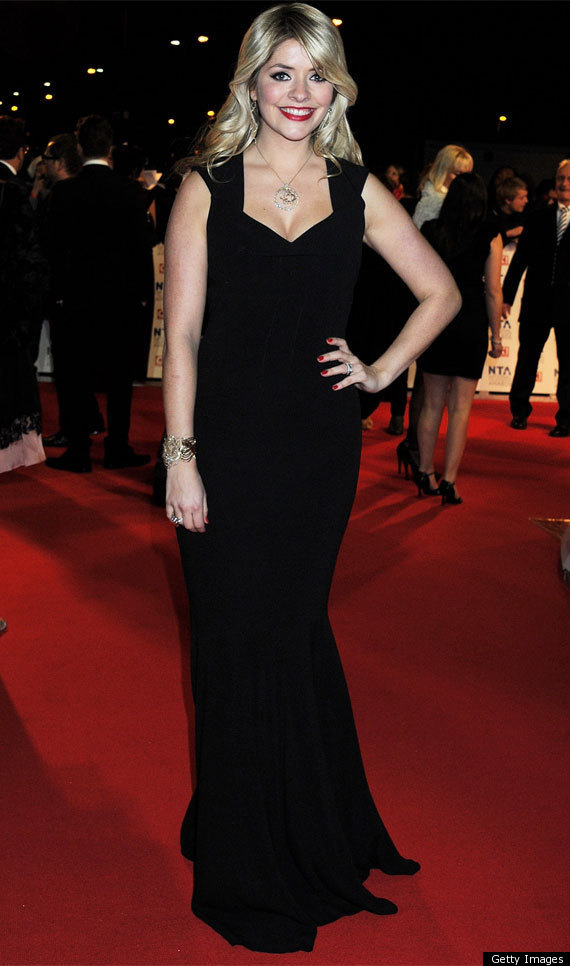 And as she took to the This Morning sofa, husky-voiced Holly said:
"I'm in trouble today folks that's all I'm going to say!" as she thanked viewers for their support saying her voice was croaky because "she thanked everybody individually".
Yeah alright, we believe you...
NTA RED CARPET GALLERY: