Costa Concordia survivors have been offered around 11,000 euros or £9,199 to compensate for lost baggage and psychological trauma, after their cruise ended in disaster.
The amount offered by Costa Cruises, the company that operates cruise liner Costa Concordia, was offered to passengers who did not suffer any physical harm after the ship sank off the Italian coast on 13 January.
But for some passengers the £9,200 payout will only just cover the cost of their lost baggage.
German passenger Herbert Greszuk told AP he estimates that he lost at least 10,000 euros worth of belongings alone when the Costa Concordia sank.
The head of Italian Consumer Watchdog, Codacons said the payout to non-injured passengers was "absurd".
"The passengers are absolutely not to accept the compensation offered by Costa," Carlo Rienzi said.
"The distinction made between who has been physically injured and who hasn't is absurd. This is why we urge every passenger to undergo medical visits which would confirm any eventual permanent psychological damage. This could give them access to much larger compensations."
The compensation will cost Costa Cruises some £38m, and passengers will be able to take legal action against the company if they are unhappy with the amount.
On Thursday dramatic pictures emerged of the rescue operation, showing listing liner Costa Concordia still illuminated and lifeboats scattered in the dark water surrounding the ship.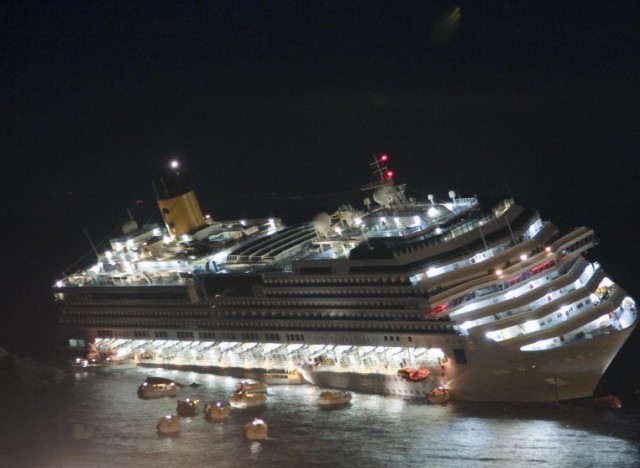 The Costa Concordia just hours after it struck rocks off the Italian island of Giglio
The cruise liner continues to list at a sharper angle, as more water enters the boat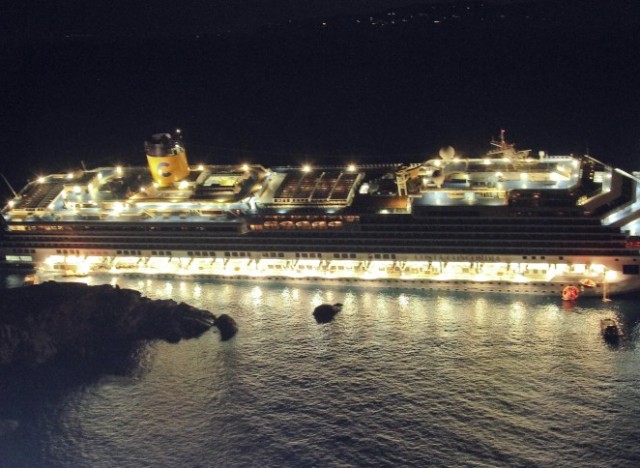 For many, any amount of money would seem like paltry recompense, as more than 16 people lost their lives in the disaster and 16 are still missing.
Earlier this week the BBC reported that the sinking of the Costa Concordia was likely to cost the company more than $95m (£62m; 75m euro)
Shares in Carnival, the parent company of Costa Cruises, have plummeted by 16%.
Costa Cruises have offered passengers the opportunity to cancel and receive a full refund for any trips booked before the Costa Concordia sank, up to the 8 February.
Despite the sinking of the Costa Concordia, bookings for Cruise holidays are actually up from the last year, according to the Telegraph.