Prince Harry has said he does not believe the Queen can carry out her public duties without the Duke of Edinburgh.
Harry suggested that his 85-year-old grandmother needs to have Philip, 90, physically with her at royal engagements - something that is important at their age.
Philip suffered a heart scare before Christmas and spent four nights in hospital after having a blocked coronary artery cleared and a stent fitted.
He has remained the Queen's constant companion throughout her reign, which will reach its 60-year milestone next week.
Harry's comment was made in an interview with broadcaster Andrew Marr, in which he paid tribute to his grandmother, implying she was stoically carrying out certain duties that at her age she should not be doing.
Mr Marr's interview with the prince appears in the latest edition of the Radio Times magazine, which has the Queen as its cover star.
Harry, interviewed before the Duke's heart scare, told the broadcaster: "Regardless of whether my grandfather seems to be doing his own thing, sort of wandering off like a fish down the river, the fact that he's there - personally, I don't think that she
could do it without him, especially when they're both at this age."
The broadcaster also wrote: "Prince Harry reflects on her ability to turn up, still smiling, at places she might not want to be: 'These are the things that, at her age, she shouldn't be doing, yet she's carrying on and doing them'."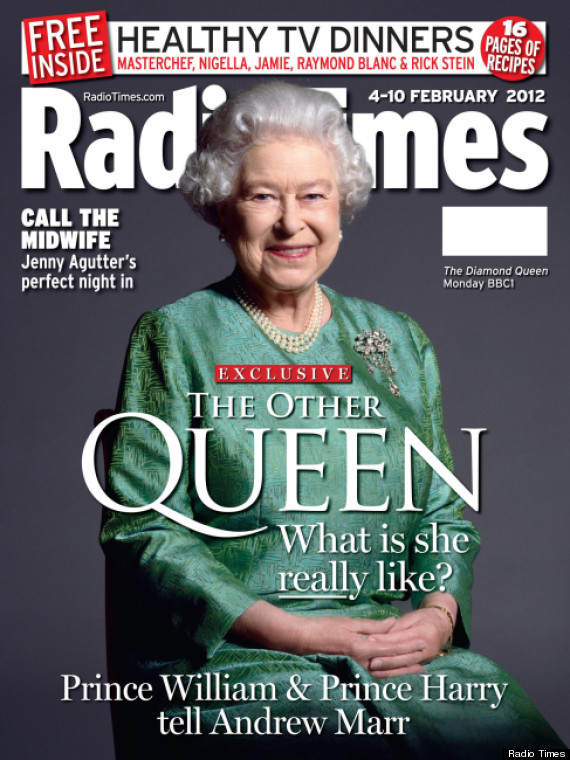 In 2010 it was announced that Philip would reduce his workload, in acknowledgement of his advancing years.
Before the Duke turned 90 last June, he stepped down as president or patron of more than a dozen organisations.
But 2011 was still a busy year for the Queen and her consort, who made a historic trip to the Republic of Ireland, hosted a state visit by US president Barack Obama and made a long-haul flight to Australia to tour the nation and attend a gathering of Commonwealth leaders.
The next 11 months will also be a hectic period for the Queen and Philip as they travel across the country celebrating her Diamond Jubilee.
Prince Harry's comments also feature in a BBC1 documentary Mr Marr has made, a three-part series called The Diamond Queen, the first episode of which will be broadcast on the day of the Diamond Jubilee anniversary - February 6.
The broadcaster also spoke for his programme to the Duke of Cambridge, who said his grandmother has "carved" out her own path between "private and public and duty".
William told Mr Marr: "I think she doesn't care for celebrity... and she really minds about having privacy in general.
"And I think it's very important to be able to retreat inside and be able to collect one's thoughts and collect your ideas... and then to move forwards."
The Duke added that it was "a very tricky line to draw between private and public and duty and I think she's carved her own way completely. She's not had a blueprint."
David Cameron also told the broadcaster a little about the regular private meetings the Queen has with her prime ministers.
He said: "She's seen and heard it all, but I think she wants to be in a position where she knows everything that's going on... she asks you well-informed and brilliant questions that make you think about the things you're doing.
"I think you reveal both to her, but also to yourself, your deepest thinking and deepest worries... and sometimes that can really help you reach the answers."