They only announced their split last week but the breakdown of The Xtra Factor host Caroline Flack and One Direction star Harry Styles' relationship is already proving difficult to keep up with.
Harry announced on Twitter it was a mutual decision to part ways but it seems the pair may be having doubts after it emerged they are planning to spend a cosy weekend together for Harry's 18th birthday.
Speaking to The Sun, a source said: "They're planning to spend the weekend in a cottage in Cornwall when Harry gets back from the States.
"They're hoping to spend some quality time together to make sure they haven't made the wrong decision.
"They both think breaking up was for the best but they're missing each other a lot and she's been in regular contact while Harry has been in the US with the band."
It is believed that Caroline, 32, planned the trip - and perhaps she is getting jealous after Harry and his boyband pals were mobbed in Los Angeles whilst on a promotional tour.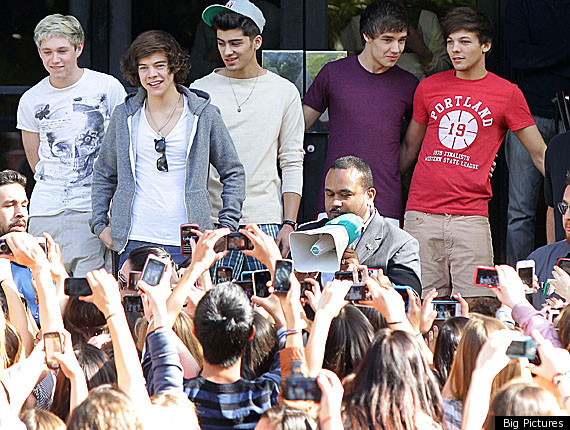 A source told the Daily Star: "The One Direction boys have been mobbed since arriving in Hollywood, despite not being very well known over here.
"The girls are all going barmy. They love the lads' accents and Harry's floppy hair is going down a storm."
CELEB PICS OF THE DAY:
Celeb Pics Of The Day: 30 January 2012