He has a history of liking the more mature woman but Harry Styles managed not to crack on to one of our most loved stars when he and his One Direction pals bumped into Kylie Minogue.
The boys shared a flight with the pop princess from back to London from Los Angeles after their US promotional tour.
And it appears Ms Minogue is the latest person to catch One Direction mania, after revealing to the lads she was a fan.
Speaking to The Sun, a source said: "Kylie was in First Class and had to pass the lads as she turned left to take her posh seat. They were starstruck when they plucked up the courage to say hello.
"She was lovely to the boys and wished them all the success with their career. She told them she was a fan."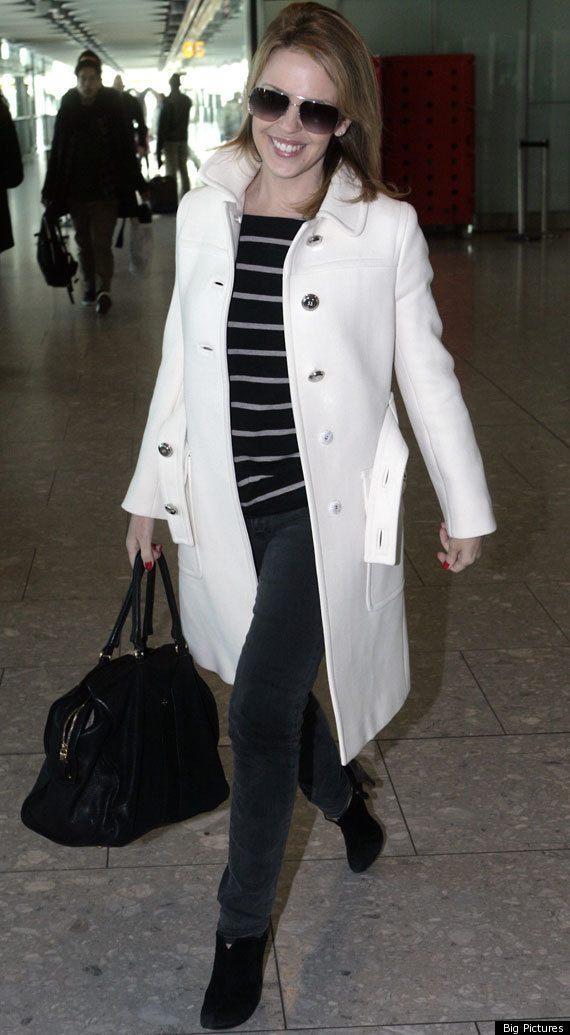 Harry along with Niall, Louis, Zayn and Liam were in America getting ready to launch their US careers and it looks like the boys have won over the States.
After landing a cameo role on hit US TV show iCarly, hoards of fans crowded outside the lads' hotel to catch a glimpse of them.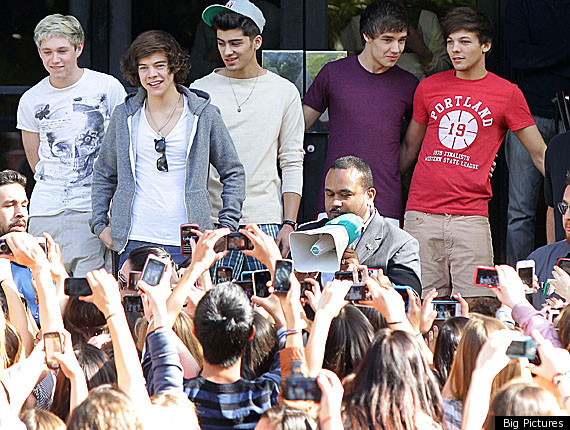 And now it has been confirmed that the boys' debut album Up All Night will be released a week earlier due to popular demand.
The trip was also extra special for Harry as he celebrated his 18th birthday - but he couldn't celebrate it in the traditional way dues to America's legal drinking age being 21.
But the boys made sure their pal wouldn't forget the special day by pouring ice water on him as he tried to enjoy a pamper and massage session.
A source tells the Daily Star, "Harry's bandmates were mischievously plotting something for his birthday for days. They asked hotel staff at the W hotel for ideas and toyed with booking a really large, hairy man to give him a special birthday massage.
"In the end they treated Harry to a really posh body massage and pranked him halfway through. They told the spa manager the plan and while Harry was chilling out, eyes closed, in the relaxation room, the lads ran in with four buckets of iced water and drenched him.
"Everyone was laughing as Harry nearly jumped out of his skin. He vowed he'd get them all back one day."
Meanwhile, despite revealing his relationship with The Xtra Factor's Caroline Flack was over, it appears a reunion is not off the cards.
According to Now magazine, a source has predicted the couple will get back together now that the trip is over, after rumours he was advised to end the romance.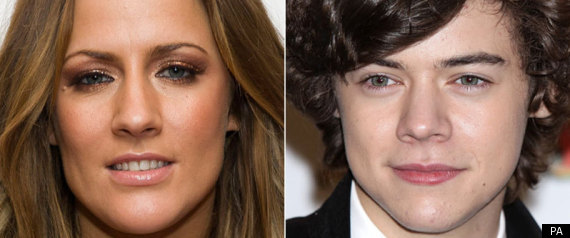 The source said: "Harry's relationship wouldn't have gone down at all well in the States. There was a fear that it could damage their reputation before they'd even got started.
"It's sad, but Caroline knew it wouldn't last forever. They'll still be friends and haven't ruled out getting back together - she keeps saying he'd be the perfect man in ten years' time."
CELEB PICS OF THE DAY: