Shrinking actress Dawn French has been drawing admiring glances since losing weight but despite losing more than seven stone, the star admits she misses her old body.
The former The Vicar of Dibley star has admitted she was happy in her own skin before her weight loss.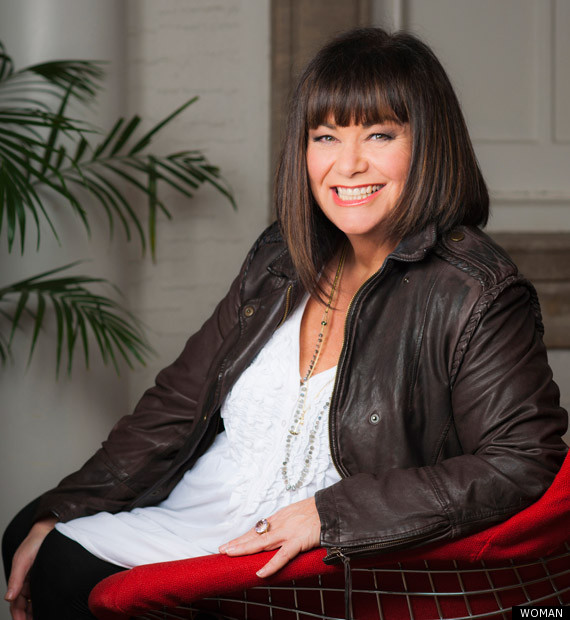 Speaking to Woman magazine, she said: "I have a great fondness for that other body. I knew it very well and I don't know this one as well, not yet.
"I was never actually unhappy then so it's not the case that I was miserable and I'm happy now.
"The fact is, I'm still a fat woman. I'm still stones over my BMI index or whatever it's called. I never even knew such a thing existed until people started telling me there was a weight you're supposed to be."
The star, who previously weighed 20 stone, is back on television screens in the second series of BBC2 sitcom Roger & Val Have Just Got In, but she admits it is strange seeing her new slimline figure on the small screen.
She said: "I've lost 7st 7lb now. I don't want to lose much more but it's funny looking at Roger & Val - because I look so different now."
On her new healthy regime, she said: "I don't eat bread, potatoes or pasta now. I don't have chocolate in my house. That is really hard. I was at a mate's birthday party last weekend and there was amazing food all around me, so I had bit of everything.
"I don't feel guilty though. I don't do anything punishing."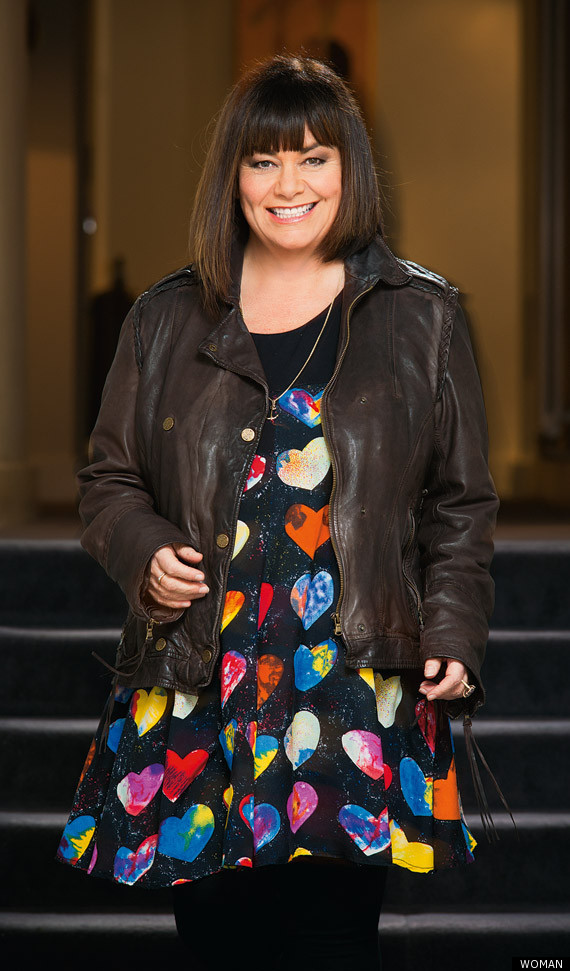 However, the star's dieting quest has been questioned by television presenter Anne Diamond, who famously had a gastric band fitted in 2006 in a bid to shed some pounds.
In an episode of Roger & Val Have Just Got In, Dawn's character is seen to thank Anne for encouraging her with her new healthy lifestyle.
According to The Sun, Dawn sarcastically says: "Thank you, Anne, for putting me right. Aren't I lucky to have Anne Diamond telling me how to live."
In an open letter printed in the Daily Mail, Anne had asked: "Dawn, how did you do it? Was it really just 'eating less and walking more' as you have said? The slimming world is abuzz."
However, the star is adamant she put in the work for her health rather than her happiness.
She said: "I didn't lose weight because of some weird self-hatred. But I started to wake up to the fact that if I got any bigger, I was going to be tipping into a dangerous area.
"I live in a place where I can do beautiful walks and I was denying myself the chance to do that. I can now walk my dog up the hill without getting out of breath."
And it seems Dawn, who divorced her comedian husband Lenny Henry in October 2010 after 26 years together, has been getting plenty of attention from the opposite sex.
According to the The Mirror, she recently joked: "I've got lots of interesting gentleman callers – in fact, I'm scrabbling for time on my own.
"I don't even like to call it dating, like some teenager, I'm just trying to have a bit of fun every now and again."
The full interview with Dawn French appears in this week's Woman magazine, on sale today.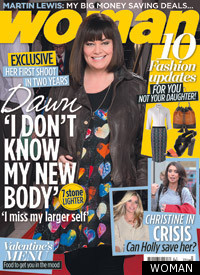 BOOTYLICIOUS CELEBS GALLERY: