Harry Styles has continued his 18th birthday celebrations with a boozy night out with socialite Pixie Geldof.
The star turned the milestone last week while on a One Direction promotional tour of the United States, where he was unable to indulge in his first legal shandy as the drinking age is 21.
But the singer made up for it by having a tipple at posh Shoreditch House in East London at a bash organised by his Radio 1 DJ mate Nick Grimshaw.
Speaking to The Sun, a source said: "Harry has become big mates with Nick and was invited out with some of his Primrose Hill pals.
"He'd only been back from America for a couple of days but still fancied a night out.
"He wanted to carry on his birthday celebration and he knew that with this lot he'd have an interesting time."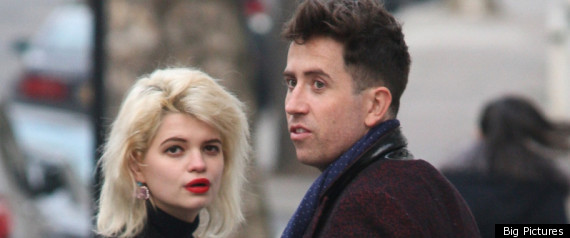 According to the paper, Harry and Nick's BFF Pixie spent most of the night chatting over dinner before kicking back in a more comfortable area of the exclusive club.
Perhaps Harry was trying to make peace after the former X Factor contestant gave Pixie's sister Peaches a fake phone number back when he was 16?
In a recent interview with OK! magazine, Harry said about the elder Geldof girl: "She must hate me. If she's reading this, say hello next time you see me. I might give you the right number."
Speaking to the The Mirror, he added: "It was weird. She seemed pretty keen on talking to me but I didn't want to give her my number. I don't need any spiritual help so I nodded along, and someone suggested I give her a fake number so I swapped around the last few digits."
Peaches, who is now settled and expecting a baby with fiance Thomas Cohen, made no secret she and her sisters were keen fans of the boyband.
Speaking on an episode of The Xtra Factor whilst Harry was competing on the show, Peaches said: "I spoke to my sister Tiger and she was adamant I got Harry Styles on the phone. She said, 'I have to tell him I'm madly in love with him.' So, Tiger, if you're watching, I'm gonna tell him. I'm gonna put in a good word for Tiger. I think One Direction is the soup of the day at my household."
X FACTOR BIGGEST LOSERS GALLERY
X Factor: The Biggest Losers