How long do you think it would take to have the every character from Walt Disney's first feature length film, Snow White And The Seven Dwarfs, tattooed onto your back?
That's right, three months. Just ask 27-year-old Annfaye Kao, from Taichung, Taiwan, who did just that recently.
A professional tattoo artist known as Ping carried out the incredible feat, and has already won awards for her work on Annfaye at Singapore's international tattoo convention.
This may surprise some - and not others - but it turns out Annfaye is single. "I don't have a boyfriend but if I was to begin dating I would love him to accept what I have had done and respect my passion for tattoos," she says. Sensible thinking, we reckon.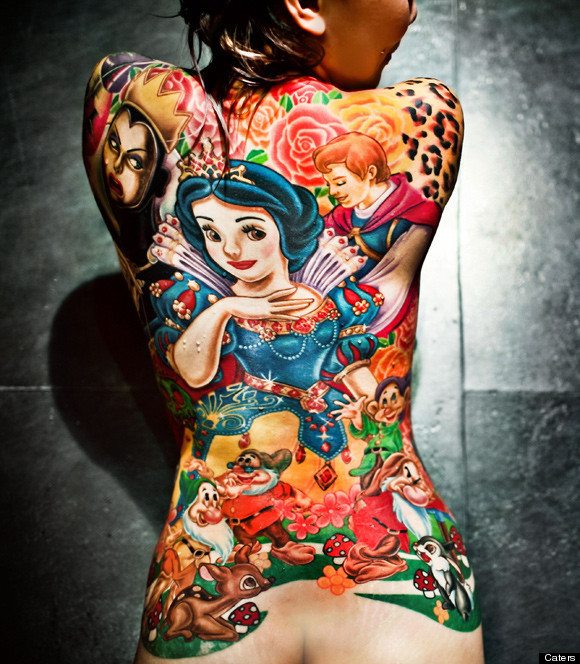 For some equally amazing photos, check out our appropriately-titled amazing photo gallery below...