Crank up the radiator, bury deep into the duvet, and climb into some fleecey pyjamas: tonight is forecast to be the coldest night of winter.
Frosts may cast an icy glimmer over the nocturnal landscape, but as clearer skies spread west from the near continent, temperatures will continue to drop.
Leon Brown, meteorologist at The Weather Channel has forecast perishing conditions for the evening ahead. The mercury will plummet to -10C in rural areas and as low as -12 to -14C over parts of East Anglia and the Midlands.
The Met Office has agreed that tonight could be the coldest night. Dan Williams from the weather service told the Huffington Post UK
"The coldest night on record so far was in South Newington in Oxfordshire, where the overnight temperature was -12.4C on 3 February.
However although the temperatures are well below average for this time of year, there is still some way to go to beat the cold weather records. 1895 was a particularly severe year, with cold weather leading to mass unemployment, and many lakes and rivers freezing over.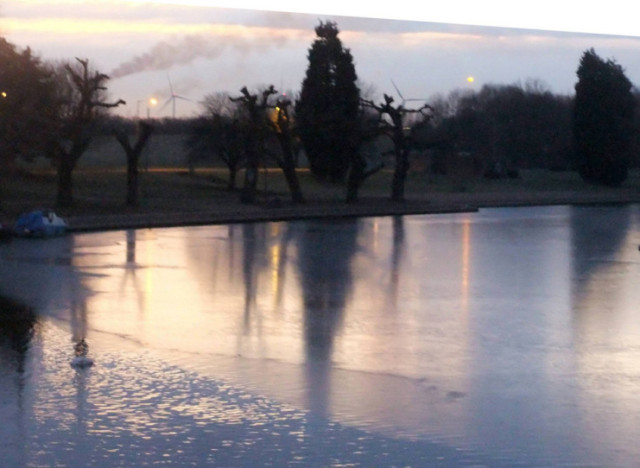 Ice on the river Nene in Northamptonshire earlier this week
All the temperature records for the second week in February were set back in 1895 and are yet to be beaten, despite the "Great Freeze" of 1963, which though cold was not as severe for Scotland as for England and Wales.
A record of -25C for 8th February was set in Aviemore, Scotland. All the temperature records for the second week in February were set back in 1895 and have not been beaten since.
"The cold weather with below to well below average temperatures to persist across the UK and Europe for much of February."
said Brown from the Weather Channel.
However, the freezing climes can no longer be named "The Beast From The East" as it will be Arctic chills rather than raw winds from Russia causing shivers down the British spine by next week.
"The cold blocking ridge over Europe is expected to decline and allow low pressure to sink south across Scandinavia to central Europe resulting in northerly winds and snow showers across much of northern and central Europe."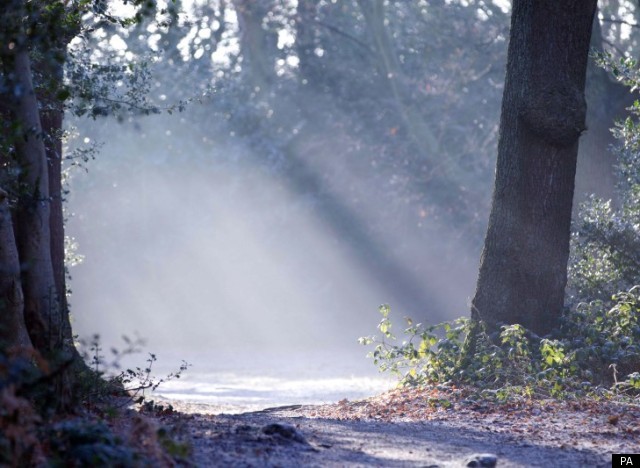 Email us your snow pictures, using the hashtag #snow to ukpicturedesk@teamaol.com