Naomi Campbell has insisted she's not a 'supermodel' because she doesn't possess any super human powers.
Speaking to Harper's Bazaar, the beauty said: "I would never call myself a supermodel. I don't have any superhuman powers."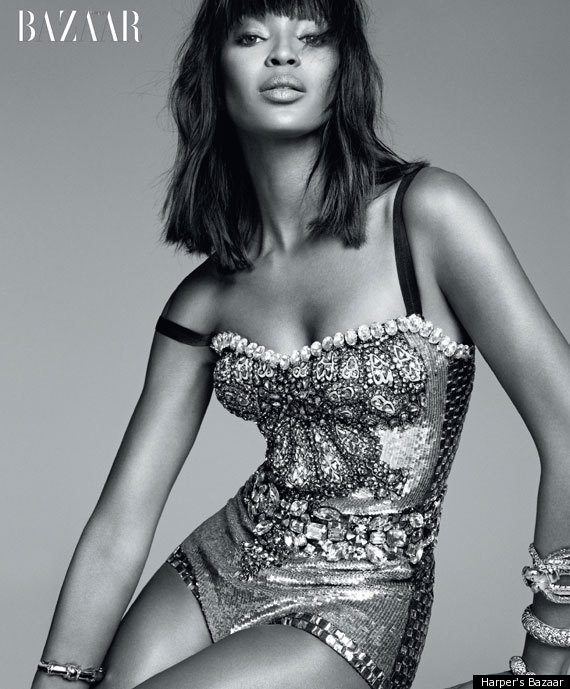 And despite talking her career down, the star still enjoys what she does.
She said: "I still love what I do. It's a new challenge to see how people can change your look. I like words like transformation, reinvention, and chameleon. Because one word I don't like is predictable."
Catwalk star Naomi has been known to have a few diva strops in the past but the model has sought help for her anger management issues.
She said: "Look, you have to make mistakes. That's how you learn and that's how the world works. I've made a few.
"What makes a person is the ability to look at themselves and deal with their own lives. How you deal with your actions is what defines you."
Naomi has also battled drug issues in the past and she recently revealed the torment she suffered whilst trying to beat her demons.
Speaking on American TV show CNBC Meets recently, she said: "The challenge was to go back and face things I hadn't dealt with, [it's] scary for anyone to go and look at themselves in the mirror and deal with them, leave that baggage there and move forward.
"I didn't feel good. I didn't want to work. I lost many friends. I was emotionally and physically drained. I don't look back on it in a negative way. That was my calling, my path... everyone's path is different."
The March issue of Harper's Bazaar is out on February 14.
CELEB PICS OF THE DAY