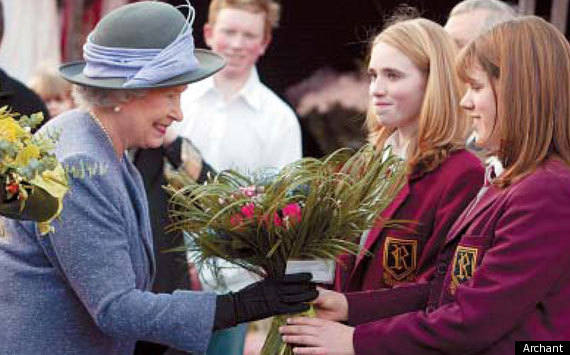 As a fresh-faced, blonde 12-year-old, Amy Childs is barely recognisable in this snap of her meeting the Queen with a friend back in 2003.
In her first brush with fame, the former TOWIE star smiles nervously (above, left) as she and her school chum present HRH with a bunch of flowers when the monarch visited Amy's home town of Romford in Essex.
Amy's dad, Billy, prepared for the Royal visit weeks in advance and even travelled to Holland with a mate to select extra special blooms for the Queen's visit.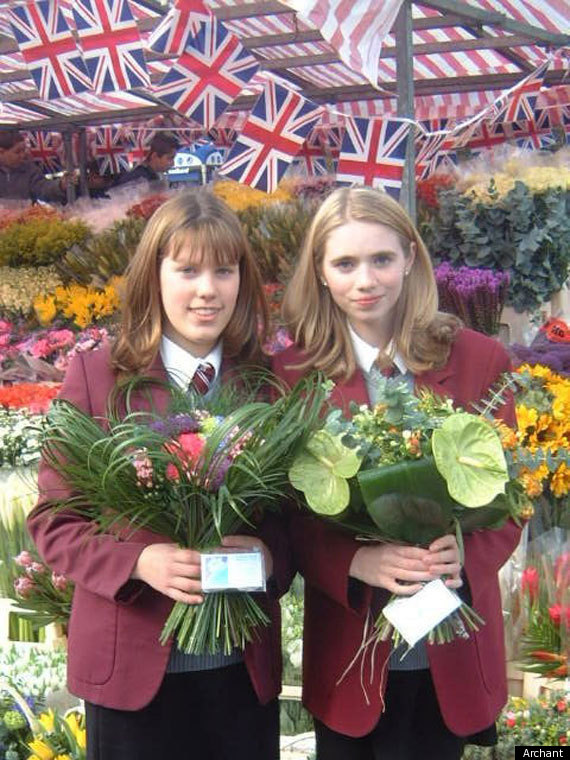 Amy's come a long way since then after shooting to fame after appearing in the first two series of The Only Way Is Essex and finishing fourth in last year's Celebrity Big Brother.
After she left TOWIE, Amy bagged herself her own fly-on-the-wall show, It's All About Amy, but it was cancelled after just one series after it failed to bring in the viewers.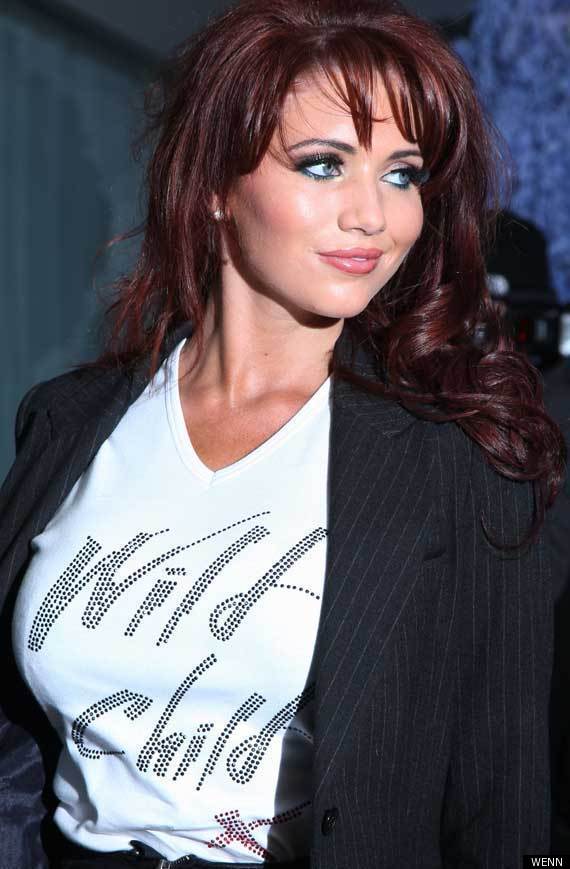 But don't expect her to go crawling back to TOWIE just yet. Despite reports that she's to make a shock return to the Essex-based show, she's taken to Twitter to deny the rumours.
"The sun paper today has confirmed I am going back in TOWIE , this is not true," she wrote.
"Also the sun reported I am desperate to go back on TOWIE this is a lie also, I have some really exciting projects coming up in the future."
Shame, TOWIE just isn't the same without her.
MEET THE CAST FROM THE LATEST SERIES OF 'TOWIE'