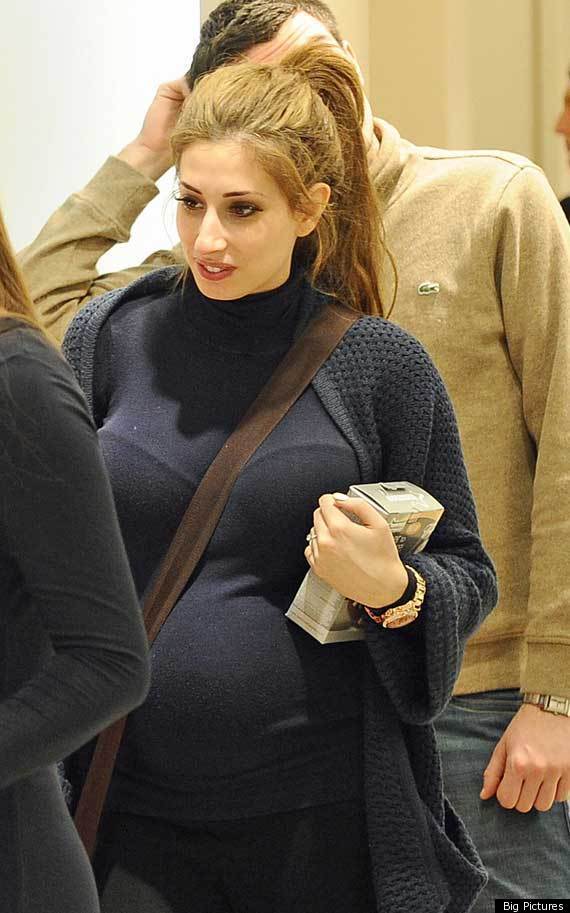 Pregnant reality star Stacey Solomon indulged in a spot of retail therapy yesterday ahead of the birth of her second child in three months time.
The TV presenter and singer was all smiles as she stocked up on baby goods in London's Mamas & Papas store but the same couldn't be said for her fiance and daddy-to-be Aaron Barham who looked like he'd rather have been sat in front of the footie.
Taking to Twitter, Stacey wrote: "Just had the most wonderfull shopping spree in mamas and papas sooo excited now 12 weeks to go xxxx"
Stacey - who already has a three-year-old son, Zac, from a previous relationship - has said she was worried about telling Aaron that he was going to be a dad.
"I was nervous because we weren't planning a child," she told The Sun. "But the first thing he did was smile. As soon as I saw that, I knew everything would be OK.
"We are really excited. And I'm really looking forward to everything, knowing I am sharing it with the person I want to spend my life with."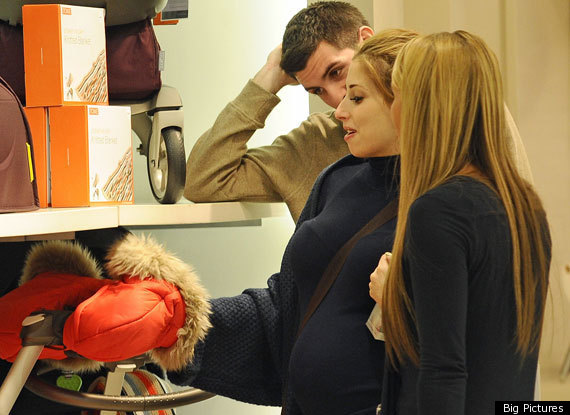 And it looks like Zac and her new arrival will (hopefully) be getting a good night's sleep too after Stacey joined other celebs like Emma Bunton in signing up to record Bedtime Stories for CBeebies.
Writing on Twitter, she said: "Having fun reading bedtime stories for @cbeebies can't wait for Zachary to see them he will love it :) xxxx"
And just because she's a busy mum, Stacey proved that doesn't mean she can't get glammed up. The star looks stunning on the cover of the latest issue of Foxy Bingo's magazine. Stacey is the reigning Celeb Mum of the Year, which is organised by the online bingo company.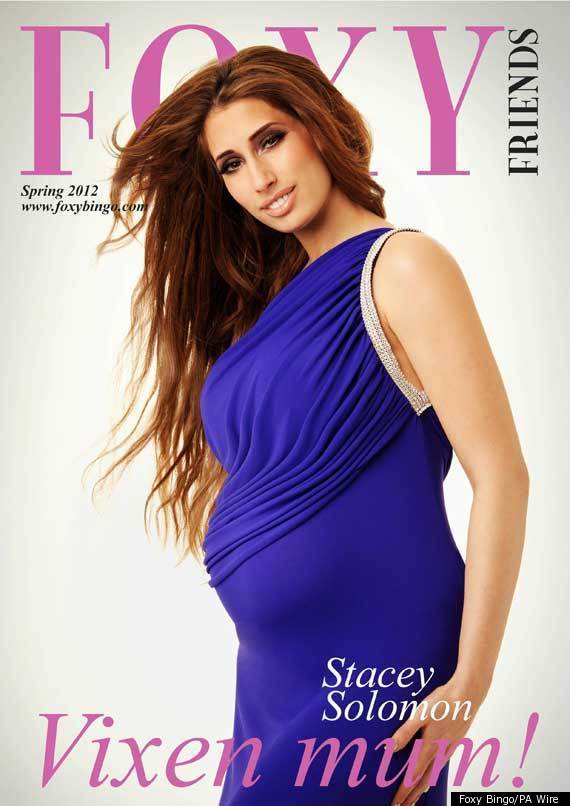 CELEB PICS OF THE DAY