A Londoner weighing in at 58-stone is believed to be the world's fattest man.
Keith Martin is so big he has to be tended to by seven carers a day – with the taxpayer footing the £50,000 a year bill.
The 42-year-old, who has been unable to work for more than a decade, is hoping to have a gastric band fitted – but has been told he must lose half of his bulk first.
Carers wash and change Martin twice a day and he is visited by nurses every other day, who tend to his bed sores.
He told the Daily Mail: "It's either that or I would end up dead. Until people have lived like it, they can't judge.
"Some people need help. Smokers get help, rock climbers get help if they get injured. Some people have bigger problems than others."
Martin, who cannot move from his reinforced bed, says his path to obesity began at the age of 16 following the death of his mother.
He said: "I blame myself, I don't blame anyone else. It was my fault, I am the one who ate the food. No one held a gun to my head and made me. I hate what I have done to myself.
"I let myself go. It wasn't comfort eating, I just didn't care. I got so bloated on sausages, bacon and roast dinners. I just ate whatever I felt like."
Martin, who has been diagnosed with depression and has heart problems, is 5ft 9in tall, but has a six foot waist.
In his quest to give up weight, Martin has given up taking sugar in his tea and has substituted plain biscuits for his preferred chocolate digestives.
He eats four rounds of toast for breakfast, soup for lunch and plain chicken and rice for dinner.
Mexican Manuel Uribe, who weighed in at 90-stone in 2009, is currently recognised as the world's fattest man by Guinness World Records.
He has since been on a diet and has now weighs 31st 6lb.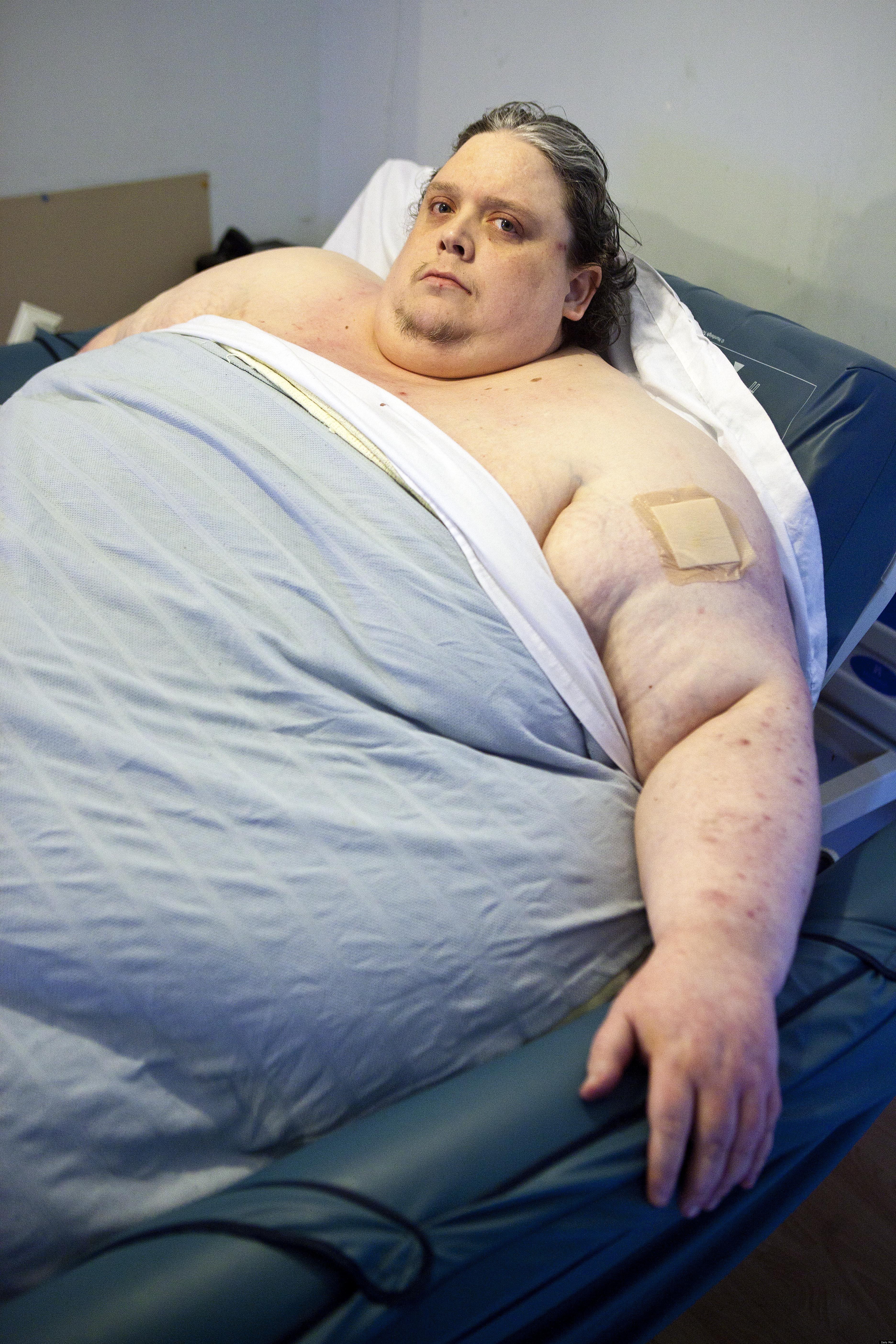 Keith is 5ft 9in tall and has a six foot waist