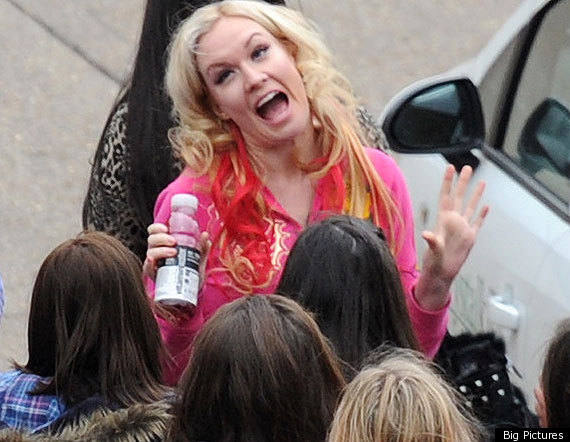 She recently said she wished she could live her life on stage but if there isn't one handy then anywhere will do for X Factor's Kitty Brucknell by the looks of it - as long as she's got a a make-shift microphone (who needs a hairbrush when you've got a bottle of juice?) and an adoring audience, of course.
Kitty took time out to chat to fans as she arrived for rehearsals for this year's 32-date X Factor tour, which kicks off in Manchester at the end of this month.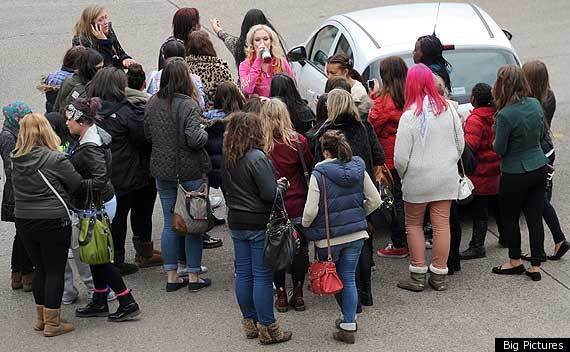 Speaking to Now magazine about the live shows, she said: "I feel like a different person when I'm on stage – I wish I could live my life on stage."
And it sounds like we'll be seeing a very different side of Kitty too - as she's promised us a brand new look for the tour.
Writing on Twitter, she said: "Just went to get my hair/wigs for the tour! So excited! Will be debuting a new look on tour!!!"
Joining her at rehearsals were X Factor winners Little Mix, who she told the magazine she was looking forward to meeting up with again.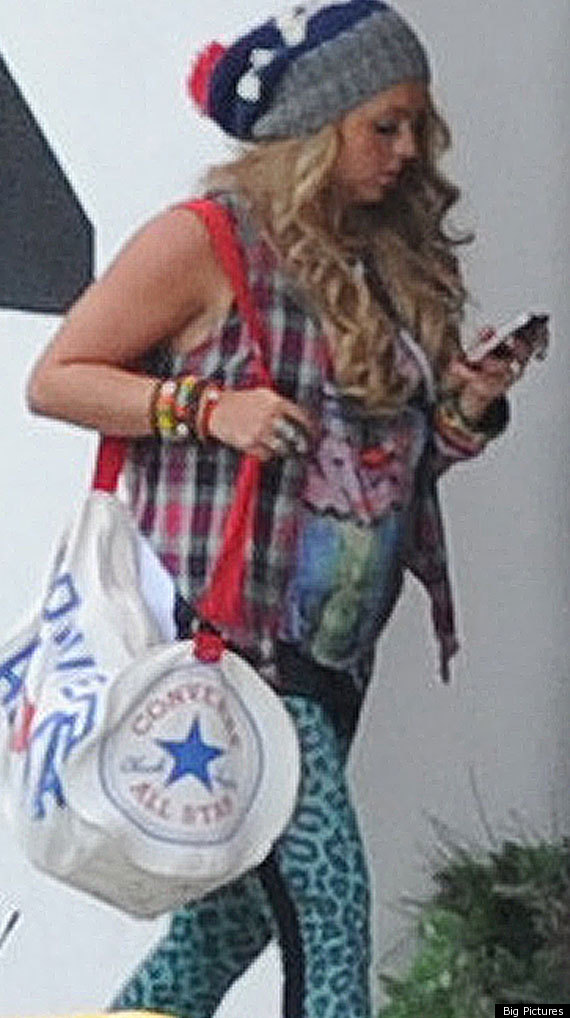 "I was so focused during the shows that I pissed off a lot of people in the house," she said. "But I bonded with Little Mix because we shared a room.
"I hope the money and fame won't change them."
CELEB PICS OF THE DAY