A school caretaker has been suspended from his job after explicit sex pictures involving a former colleague were reportedly found on a school computer.
The photos appear to show Jeff Webber engaging in sex acts with a female, at Addington High School's maintenance room. Although the female appears to be unidentifiable, having her back facing to the camera, she is said to be a former member of staff at the school who left "some time ago".
The story appeared on the Your Local Guardian website, which reported that the photos may have been taken using a self-timing camera.
A spokesman for Croydon council in south east London confirmed an investigation was underway after the photos came to light on Monday and headteacher Tim Davies was "dealing with the issue".
"The photos appear to be quite old," he added.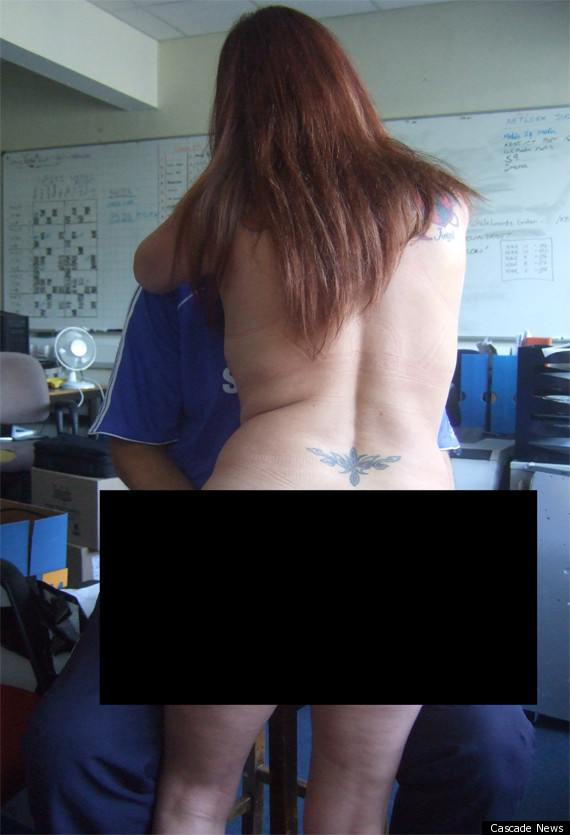 The rather compromising clinch
This is not the first time the school has been hit by a sex scandal. In February 2011, two members of staff allegedly made an erotic sex film, which was allegedly found on a school computer by a colleague.