We may never know the full tale of this ghoulish looking object but she is set to be reunited with her merman in an exhibition next month.
Researchers at Lincoln University have been working to establish the origins of the Buxton Mermaid, a fake mummified mermaid, thought to date back to the mid-19th century.
Anita Hollinshead, 43, a conservation and restoration Masters student studying with the university, came across the object while working at Buxton Museum and Art Gallery and decided to dig deeper into the history of the object.
Tests carried out at the university have established that no human bones were used to make the object, despite the head's skull-like appearance.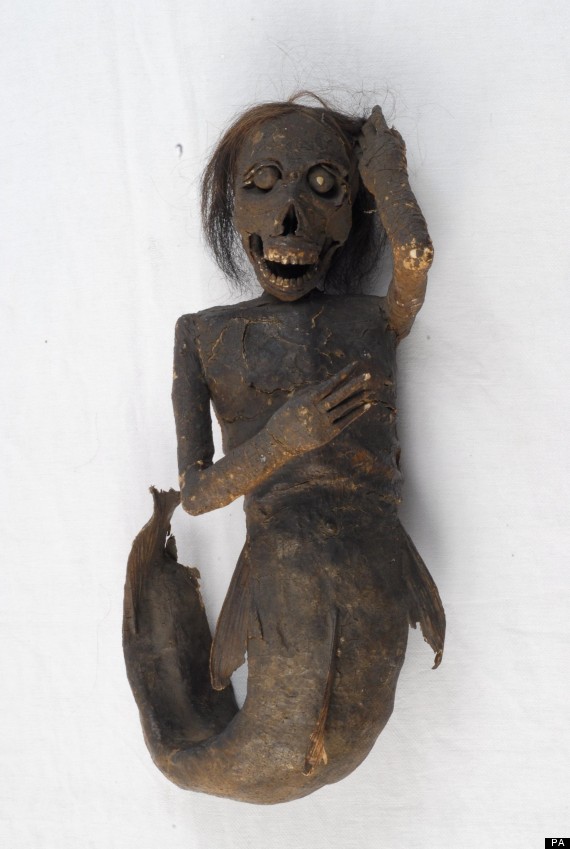 But the hair on the object, which is 14.5in (37cm) high and 6.7in (17cm) wide, is human and researchers have discovered the tail is from a real fish.
Fishermen from Japan and the Far East sold the objects as mummified mermaids to supplement their income.
They were usually bought by sailors as good luck charms or by collectors who would display them in cabinets of curiosities or at side-shows.
"It really does look like a mummified mermaid," Ms Hollinshead said.
"A lot of skill has gone into making it and whoever put it together really thought about what materials to use to make it look real.
"It's made from wood and wire and a protein coating has been used to made it look like skin and fish like."
Further tests have discovered the teeth were carved from bone while the eyes are thought to be made from mollusc shell.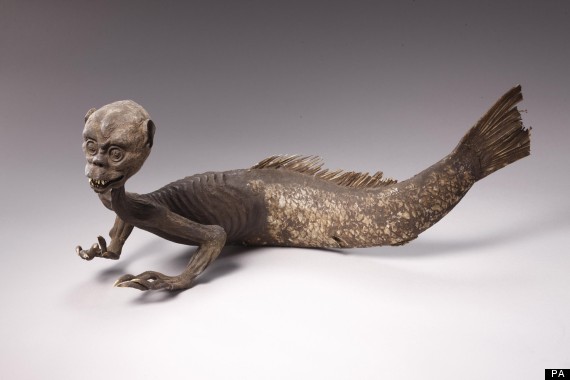 During her research, Ms Hollinshead also found the mermaid used to be held with a merman at the Wellcome Institute for the History of Medicine in London up until 1982.
The two are to be reunited in an exhibition at Buxton Museum and Gallery next month after she contacted the Horniman Museum in London, which now holds the merman.
Ms Hollinshead, who now works as museum development officer for Derbyshire and Lincolnshire for Leicestershire County Council, said: "I remember thinking that the Buxton Mermaid didn't look like the beautiful mermaids you see in paintings or read about.
"I instantly wanted to know what she was made of, how she was constructed, where she might have come from and the best ways to preserve her for years to come.
"It could be from Japan or crafted in London as people began to copy those they'd seen come from Japan and the Far East but we are hoping to find out more about her history and how she got to be in this country."
She added: "It's been so exciting to see the reaction that this research has generated. Mermaids really spark people's imagination.
"Although I have been able to find out quite a lot about the Buxton Mermaid she is still in many ways a mysterious creature and I don't think we'll ever uncover her whole story."