Lancashire couple Ian Roberts and Pam Curtis who found £21,000 on their doorstep have been allowed to keep the unclaimed cash.
The retired couple discovered the £21,480 windfall in £20 notes on their front porch last month.
Stashed in a plastic bag and tucked inside a wicker basket, the retired couple from Lytham St Annes, Lancashire, gave the money to police because there was no note indicating who it was from or what it was for.
After going unclaimed for 28 days it has been returned to them.
They think the money was left as an anonymous contribution towards the £400,000 redevelopment of a local park.
Mr Roberts is the chairman and Mrs Curtis the secretary of the committee which is raising funds for Hope Street Park, and they will now transfer the money from their account to the project.
Mr Roberts said: "We called the police because it was such a large amount and they said they would take it away and make some inquiries.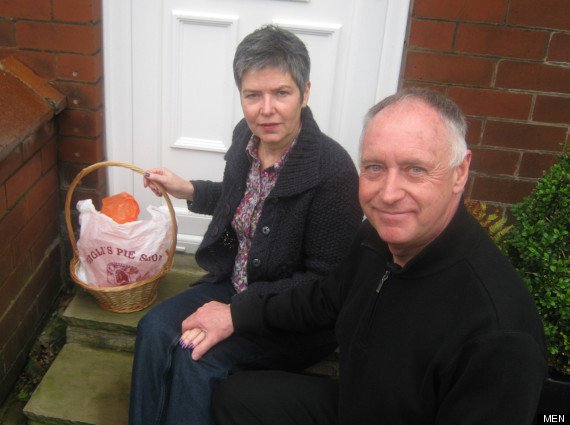 The couple found the cash in a plastic bag on their doorstep
"They said there was a slim possibility it could be drug money, but we have always believed this was probably some old dear who wanted to help with the redevelopment of the park."
The couple put a note in their front window thanking the anonymous donor for a "hugely generous" contribution to the redevelopment.
Asked if they realised straight away how much money was in the plastic bag, Mr Roberts said: "How many times have you seen £21,000?
"We had no idea until Pam started counting. At first she said it could be £5,000.
"We hope that this will be a rallying cry for more people to come forward and donate money for the park. Until now the largest individual donation we had received was £150."
A spokesman for Lancashire Police said: "They did the correct thing by notifying the police after discovering the money, which has now been returned to them."