Gary Barlow will soon have enough kids to start a new band - his wife Dawn is expecting the couple's fourth child.
The Take That star took to his Twitter on Sunday night to tell fans the big news, and he is determined to give Celebrity Dad of the Year Peter Andre a run for his money when his latest offspring arrives later this year.
Gary missed out on the accolade in 2010 and 2011, when the Mysterious Girl star went home with the prize both times.
He wrote: "My wife and I are expecting our 4th child. Another own goal. Next goal 'Celebrity Dad of the Year' Move Aside Andre."
Following the happy announcement, Gary's faithful fans flocked to the site to pass on their well wishes, and even the odd celebrity joined in.
Emma Bunton tweeted: "Amazing! Congratulations! It's the best isn't it!"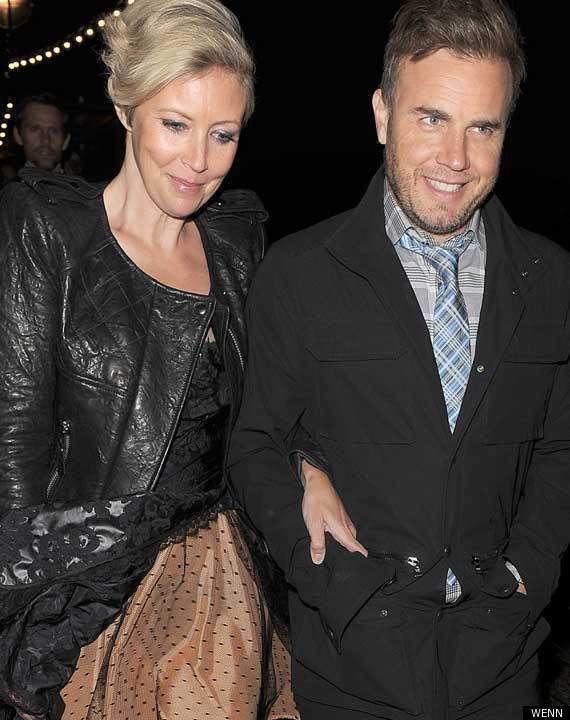 Thanking his followers for the messages, the X Factor judge added: "What a lovely bunch you are. Thank you for all your kind messages. We are a very excited family."
The fourth tot will be the latest addition to the blossoming Barlow brood, which consists of Daniel, Emily and Daisy.
The star has got a big year ahead of him - as well as a new baby, he is organising a massive gig to mark the Queen's Diamond Jubilee over the summer and is also expected to return to his seat as head judge on The X Factor in the autumn.
CELEB PICS OF THE DAY