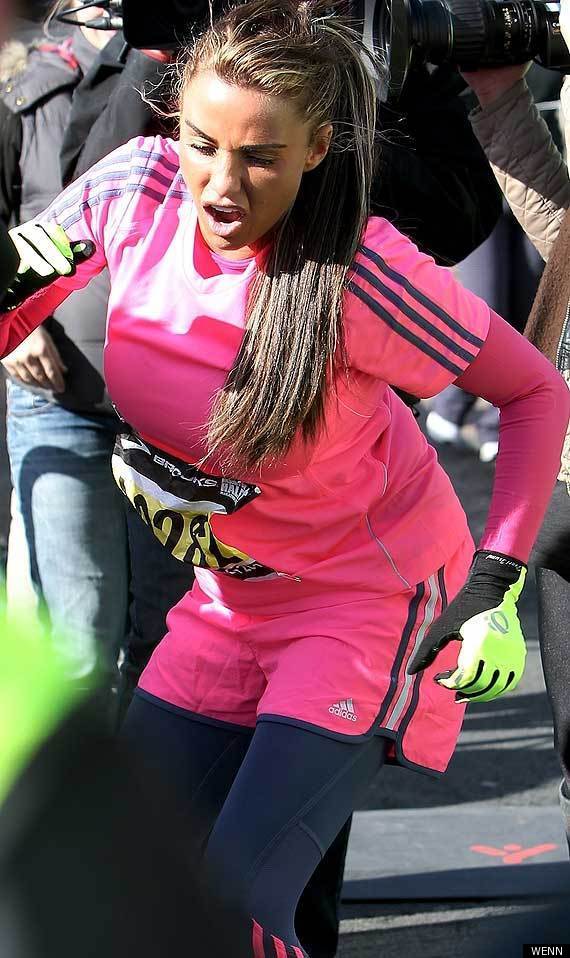 She's had to pull out of the London Marathon twice because of knee problems but Katie Price wasn't going to let the same problem stand in the way of her completing a half marathon this weekend.
Katie - dressed from head to toe in pink, pink pink - completed the Brighton race in two and a half hours despite both her knees giving way.
Taking to Twitter, she wrote: 'I finished Brighton half marathon 2hrs 34mins sooo gutted both my knees went so I struggled but thinking of Vision Charity got me through xx'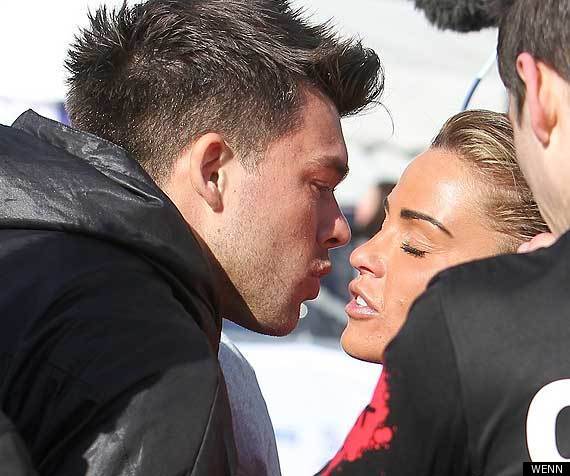 Something - or rather someone - else helping her reach the finish line was her on/off boyfriend Leandro Penna who was there to cheer her on, along with Katie's children Harvey and Princess.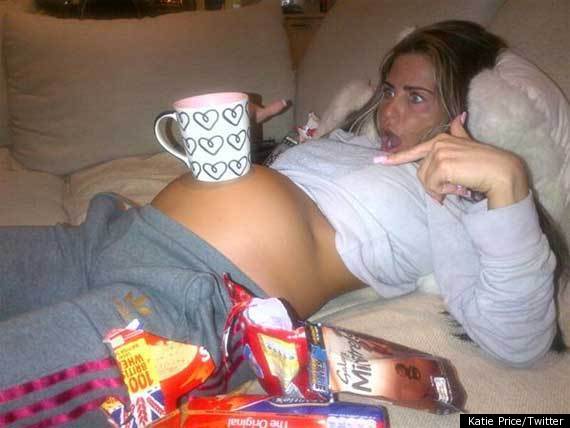 The night before the race Katie gorged on chocolates and biscuits and posted a pic of herself - complete with huge belly - on Twitter.
'Omg @leandro__penna and @abbi1985 and myself have pigged out on junk food tonight hahahaha lol.'
We reckon she earned it. Well done Katie!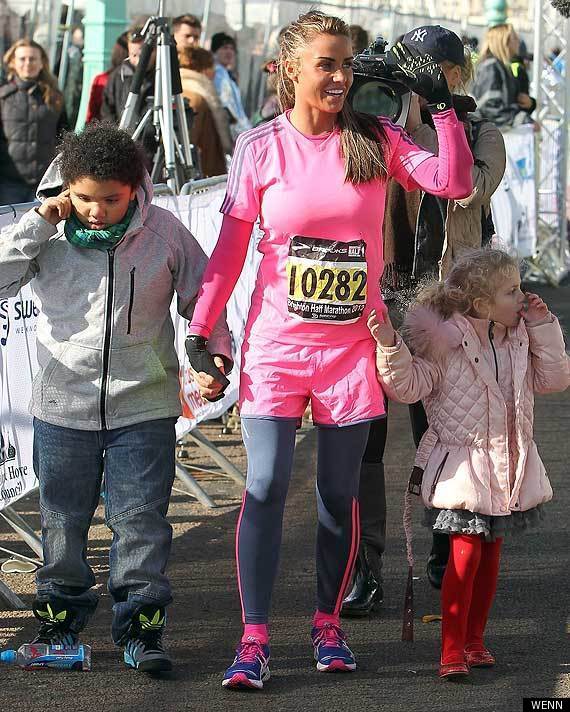 CELEBRITY PDAS