The Only Way Is Essex star Lauren Goodger has spoken about her anger after her new salon was petrol bombed, admitting she feared for the lives of her neighbours.
The reality star's latest business venture, Lauren's Way, was torched by yobs just hours after it opened to the public.
Speaking to The Sun, Lauren, 25, said: "Someone could have been killed.
"There's a child upstairs who could have died and it's just horrible to think someone was prepared to do this - to get me - without a thought for anyone's life."
A family with a young daughter live above the salon premises in Buckhurst Hill, Essex which was torched last Wednesday night.
Vandals smashed the windows with crowbars before setting light to the interior. Police were called to guard the shop following the horrific incident.
The alarm was raised by Lauren's friend and co-star Frankie Essex who called her whilst she was in the cinema.
Lauren said: "I was in the cinema when Frankie called me, screaming my salon was on fire. I just bolted and drove straight there.
"Everything was cordoned off with firefighters and police everywhere.
"The family from upstairs were on the street and I could see the salon was just black and full of smoke.
"Me and the girls spent months preparing for the launch and it's devastating this has happened."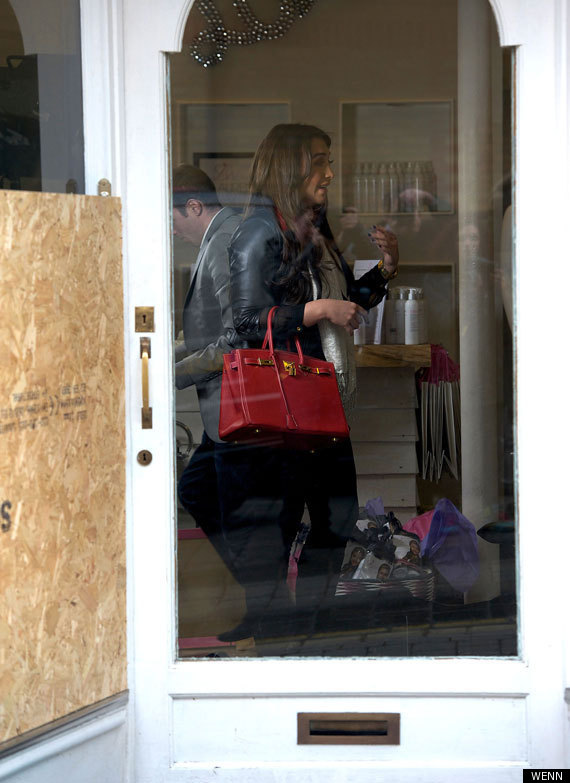 The glamorous star has vowed to bounce back from the attack and is set to reopen the shop on Tuesday.
Taking to Twitter on Sunday night, she wrote: "Well what a week I've had!! Can't get any worse! Fresh start tomorrow, new week and new beginning! Looking forward to Lauren's Way being open Tuesday x"
And whilst the star is determined to soldier on, she admits the shocking incident has left her shaken saying she no longer feels safe.
Speaking to The Sun, she said: "I don't feel safe. I don't want to be on my own and it's terrifying to think I was targeted."
CELEB PICS OF THE DAY