Princess Mary of Denmark shared an awkward moment with the 'first man' of Finland, Pentti Arajarvi, when she appeared to catch him staring at her cleavage during a gala dinner.
The moment was caught on video - but bear in mind the camera can lie.
In the first few seconds, Arajarvi appears to stare at Princess Mary's cleavage as she sits next to him in a low cut black dress.
The Princess swiftly covers up, placing a hand over her cleavage while Arajarvi, husband of Finland's first female president Tarja Halonen, looks towards the sky.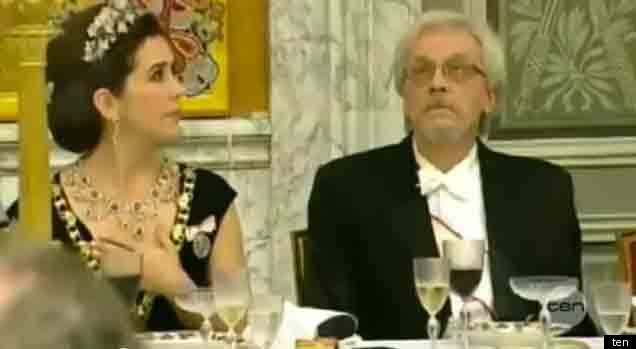 Do you think he was caught out? Watch the video below and let us know what you think.