David Cameron and Rupert Murdoch have led the tributes to Sunday Times journalist Marie Colvin after she was killed in an artillery attack on the Syrian city of Homs.
Murdoch, who is in London for the launch of The Sunday Sun, said she was "one of the most outstanding foreign correspondents of her generation."
The prime minister told the House of Commons her death was "a desperately sad reminder of the risks that journalists take to inform the world of what is happening and the desperate events in Syria," while Labour leader Ed Miliband described the veteran foreign correspondent as a "brave and tireless reporter".
Her editor John Witherow said she was an "extraordinary figure in the life of The Sunday Times", adding: "She was with Paul Conroy, the freelance photographer, who was injured in the attack. We do not know the extent of his wounds but the early reports suggest he is not too seriously hurt. We are doing what we can to get him to safety and to recover Marie's body."
In an email to News International staff on Tuesday, Rupert Murdoch wrote:
It is with great sadness that I have learned of the death of Marie Colvin, one of the most outstanding foreign correspondents of her generation, who was killed in Homs in Syria today while reporting for The Sunday Times.

She was a victim of a shell attack by the Syrian army on a building that had been turned into an impromptu press centre by the rebels. Our photographer, Paul Conroy, was with her and is believed to have been injured. We are doing all we can in the face of shelling and sniper fire to get him to safety and to recover Marie's body.

Marie had fearlessly covered wars across the Middle East and south Asia for 25 years for The Sunday Times. She put her life in danger on many occasions because she was driven by a determination that the misdeeds of tyrants and the suffering of the victims did not go unreported. This was at great personal cost, including the loss of the sight in one eye while covering the civil war in Sri Lanka. This injury did not stop her from returning to even more dangerous assignments. Marie Colvin at work in Chechnya in 1999
In an emotional statement, foreign secretary William Hague said Colvin embodied "the highest values of journalism throughout her long and distinguished career as a foreign correspondent for the Sunday Times" and that her death was also a reminder of the suffering of the Syrian people.
"For years she shined a light on stories that others could not and placed herself in the most dangerous environments to do so, including suffering injuries while reporting in Sri Lanka," he said.
"She was utterly dedicated to her work, admired by all of us who encountered her, and respected and revered by her peers. Her tragic death is a terrible reminder of the risks that journalists take to report the truth.
"It is also a terrible reminder of the suffering of the Syrian people – scores of whom are dying every day. Marie and Remi died bringing us the truth about what is happening to the people of Homs. Governments around the world have the responsibility to act upon that truth – and to redouble our efforts to stop the Assad regime's despicable campaign of terror in Syria."
Culture secretary Jeremy Hunt also paid tribute to Colvin, saying her death was "tragic."
His shadow Harriet Harman also tweeted
The American-born Colvin, who was based in Britain, was a highly respected foreign correspondent who had reported on the Middle East for more than two decades.
In a harrowing video made only yesterday for the BBC, which contains descriptions of dying children hit by the attacks, Colvin reported on the shelling in Homs that now appears also took her life.
"It is just unrelenting," Colvin said in the video.
She also reported on the situation in Homs for CNN:
In her final written piece for the Sunday Times published over the weekend, Colvin spoke of the citizens of Homs "waiting for a massacre".
"The scale of human tragedy in the city is immense. The inhabitants are living in terror. Almost every family seems to have suffered the death or injury of a loved one," she wrote. Colvin working in the Chechen Mountains, Chechnya in 1999
ITV News international editor Bill Neely said we were "better" for Colvin's journalism: "Her final dispatch was as deep as they come, in the 'widow's cellar' where women and children cower from Assad's assault and death feels imminent.
"At a time when journalists are being examined as never before, it's time to acknowledge someone who made a difference, a moral difference, to our country and our lives. That was Marie."
Channel 4 News anchor Jon Snow wrote on Twitter: "Utterly devastating: the most courageous journalist I ever knew and a wonderful reporter and writer."
Syria has said they were unaware foreign journalists were in the country.
In 2010 Colvin spoke about the dangers of reporting on war zones at a ceremony marking journalists killed in the line of duty.
"Craters. Burned houses. Mutilated bodies. Women weeping for children and husbands. Men for their wives, mothers children," she said at the event on Fleet Street.
"Our mission is to report these horrors of war with accuracy and without prejudice.
"We always have to ask ourselves whether the level of risk is worth the story. What is bravery, and what is bravado?
"Journalists covering combat shoulder great responsibilities and face difficult choices. Sometimes they pay the ultimate price." With the Duchess of Cornwall at a service to commemorate journalists, cameramen and support staff who have fallen in the war zones at St Bride's Church in Fleet Street, 2010
Remi Ochlik , who was also reported killed, was a 28-year-old French reporter and photographer who had covered recent conflicts in Tunisia, Egypt and Libya, as well as the ongoing violence in Syria. The French foreign minister Alain Juppe confirmed Ochlik's death.
Ochlik recently won first prize in the general news category at the World Press Photo awards for an image taken in Libya.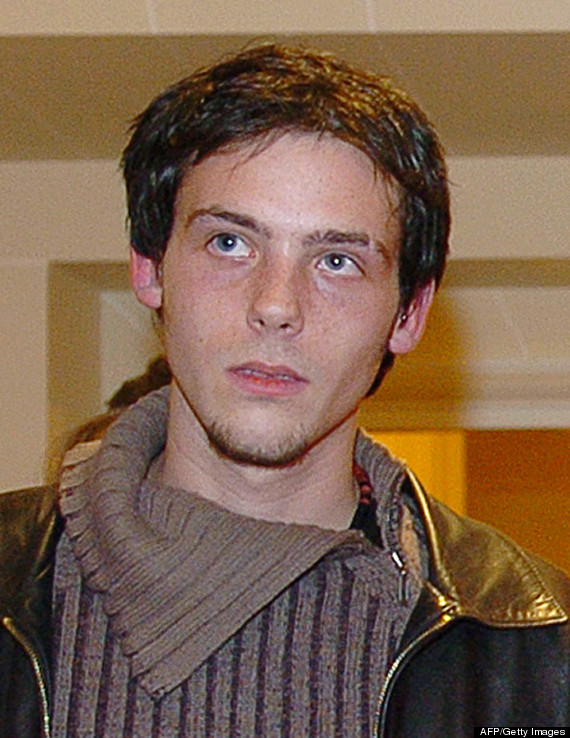 Remi Ochlik, the French photographer killed in Homs
Alice Jay, Campaigns director of Avaaz said: "The horror stories reported by these brave journalists from the rubble of Syrian cities are the greatest challenge to Assad's brutality.
"With a ban on foreign media, Avaaz has helped over 45 journalists get into the war zone and get the truth out. This week in Tunisia the Friends of Syria must act to stop this siege on the Syrian people."