Retired businessman Christopher Tappin described his treatment as a "disgrace" and claimed he had "no rights" as he arrived at Heathrow police station to be handed over to US marshals and taken to America to face arms dealing charges.
Tappin, who fought a two-year battle against extradition, faces up to 35 years in jail if convicted of conspiring to sell components for Iranian missiles.
Tappin, who was accompanied to Heathrow by his tearful wife Elaine, said earlier that he was "philosophical" about his chances of ever returning home.
As he arrived at the airport, Tappin, a former president of the Kent Golf Union, said he was full of trepidation and was "not sure what's going to happen".
Tappin, who has been caring for his wife, who has chronic Churg-Strauss Syndrome, said he was "not very confident at all" about his case.
But he said he was keen to prove his innocence. Asked if he knew where he was going, he said: "No idea, no destination has been given to me yet.
At the police station on Friday morning he said: "I look to Cameron to look after my rights and he has failed to do so.
"I have no rights. Abu Qatada is walking the streets of London today and we cannot extradite him. He has more rights than I have.
"If I was a terrorist I would not be going to America. I think it's a shame, a disgrace.
"The Conservative government, while in opposition, promised to reform the law and they failed to do so and they've let me down, they've let you down, they've let the whole country down."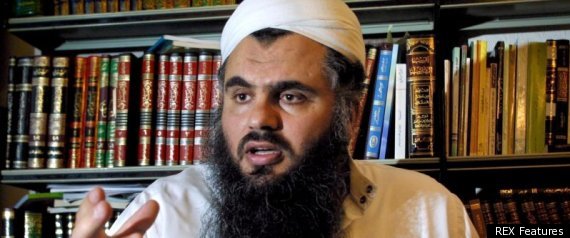 Tappin is the latest Briton to fight and lose an extradition battle with the US and his case increases pressure on the Government to review the arrangements.
David Cameron said on Wednesday that the government would carry out a "proper, sober and thoughtful" review.
But the prime minister added that it was important to remember that extradition treaties "show respect to each other's judicial processes and make sure that people who are accused of crimes are tried for those crimes".
"Britain can benefit from that as well," he said.
An independent review of the UK's extradition arrangements by retired Court of Appeal judge Sir Scott Baker last year found that the current treaty between the US and the UK was both balanced and fair.
But critics claim it is one-sided, with MPs, peers and campaigners all calling for reform. Former Tory leadership hopeful David Davis has said the case shows why "it is long past time that the Government delivered on its promises" to change extradition law.
Jago Russell, chief executive of Fair Trials International, said: "After years of talk about extradition reform, and countless cases of injustice, still nothing has been done.
"It is high time the Government brings forward concrete proposals to build much-needed safeguards into our laws."
Tappin denies attempting to sell batteries for surface-to-air missiles which were to be shipped from the US to Tehran via the Netherlands.
He has said that, for justice to be done, he should be tried by a jury of his peers in the UK, not a jury 3,000 miles away which does not share a common cultural background.
But magistrates and the High Court backed his extradition, and he exhausted his appeal options earlier this month when a last-ditch plea to the European Court of Human Rights was rejected.
Tappin, from Orpington, Kent, has claimed he is the victim of entrapment in a "sting" organised by US government agents.
Isabella Sankey, director of policy for civil rights group Liberty, said: "No British court has ever been allowed to examine any evidence against Christopher Tappin or consider whether he should be tried here.
"Even if a US jury eventually finds him not guilty, he'll still spend years in a Texan jail awaiting trial - thousands of miles from his home and sick wife.
"No-one is immune from such unfair treatment and it's high time the government put some common sense and compassion back into our extradition laws."
Tappin's lawyer Karen Todner said: "Mr Tappin has been taken now by British extradition officers to the aeroplane, where he is going to be handed over to US marshals.
"He will be arriving in El Paso this afternoon. He will be appearing in court on Monday morning, so he will be in custody over the weekend."
She said it was likely the prosecution would apply for an adjournment so the earliest he could be granted bail would probably be Thursday or Friday.
She urged Home Secretary Theresa May to step in to help make sure Mr Tappin gets bail.
She added: "Jo Johnson, Mr Tappin's MP, personally spoke to Theresa May on Wednesday and asked her to intervene with the US authorities so they do not object to his bail on Monday.
"I don't know if that has happened yet, she said she would look into it. If it has not happened, I would urge her to do that over the course of the weekend to ensure that Mr Tappin does receive bail next week.
"We have appointed American lawyers for him and they are helping him and will be making his bail application for him next week."
Asked about Mr Tappin's comparison of his case with that of Abu Qatada, Prime Minister David Cameron's official spokesman said: "They are completely different cases."