We're most used to seeing Holly Willoughby being all wholesome, sitting pretty next to Phillip Schofield on the This Morning sofa every day.
But the presenter has ditched her innocent daytime TV image, transforming into a sexy siren for a new photo shoot with Cosmopolitan magazine.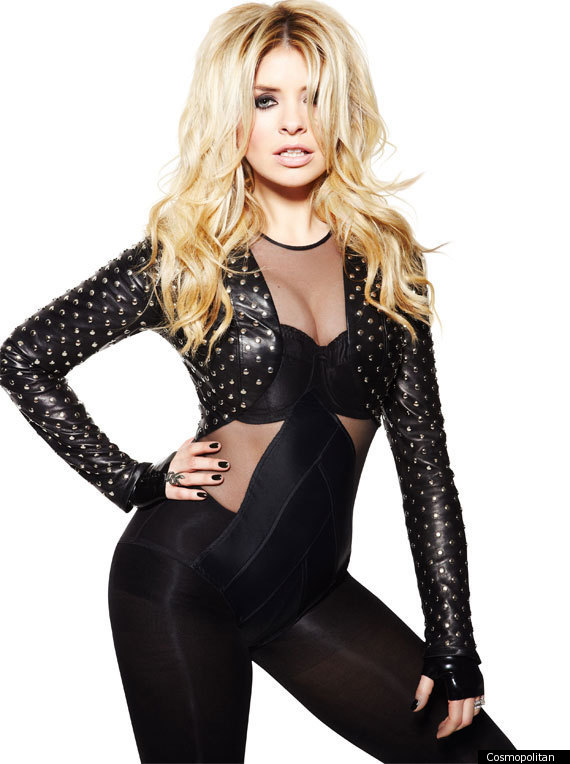 Holly showed off her curvaceous figure for the feature, admitting she's very happy with her shape.
"There's always something I'd like to change but I try not to focus on it too much," she said.
"Over the past few years I've learnt that my body is capable of giving birth to two amazing children, which is a wonder in itself. And I think if the way you look is your entire focus, you're doomed. There should be other things in your life."
And donning a studded leather jacket and see-through catsuit, Holly cuts an enviable shape after giving birth to her second child Belle just nine months ago.
"I've always found that if you dress sexy, you feel sexy," she explained. "Underwear has got a lot to do with it. It can make you feel sexy even if you're wearing jeans and a baggy jumper.
"Also, I don't know whether this makes you sexy or not, but I think one of the most important things is being content and knowing when you've got a good thing and enjoying it at the time."
The presenter - who currently gearing up for the launch of her new show The Voice after quitting Dancing On Ice - also lifted the lid on her relationship with husband Dan Baldwin.
Speaking about how she keeps the spark alive, she said: "You have to make time for each other.
"You have to still go out together and really talk about stuff. We'll go down to our local pub, or to the cinema. Or if we can't get a babysitter, it's a case of putting the kids to bed, then we'll sit down to eat.
"What I love, though, is that underneath it all, the essence of what we had when we first met is still there. We laugh a lot; we always have done."
Full feature appears in the April issue of Cosmopolitan UK, on sale Thursday 1st March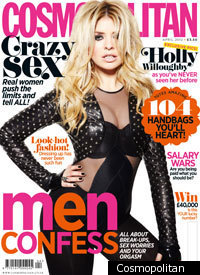 CELEB MILFS