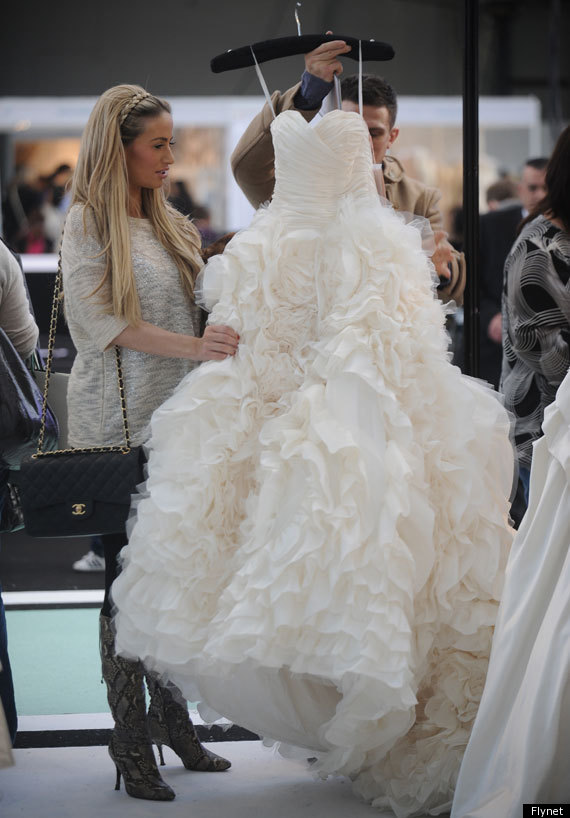 For most couples the groom seeing the wedding dress ahead of the big day is a definite no-no.
But as for the ever-sharing Chantelle Houghton and Alex Reid, nothing ceases to surprise us.
The expectant parents were spotted shopping for wedding dresses TOGETHER at The National Wedding Show held at London's Olympia yesterday.
Chantelle - who is five months pregnant - looked fit to burst at the show cradling her bump and tottering around in snakeskin high-heeled boots.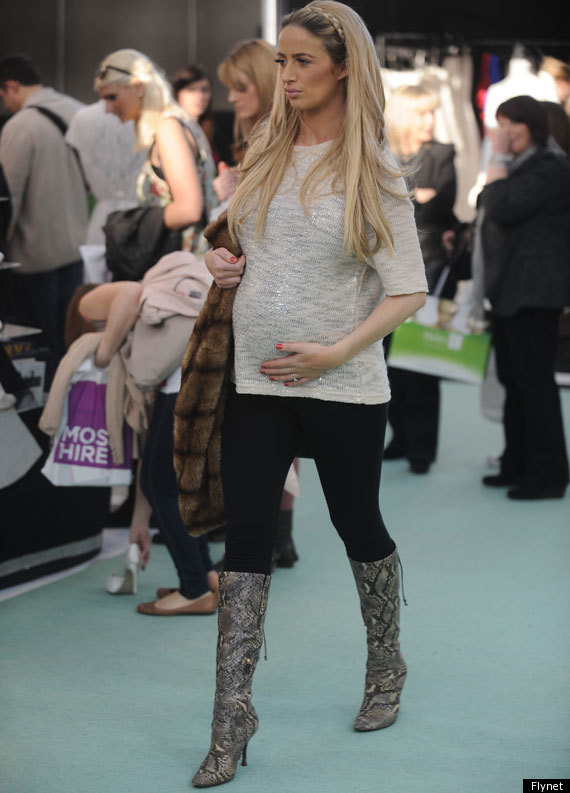 But she didn't look too impressed by Alex's choice in bridal wear, laughing as he pulled out a nice white and puffy number for his future bride.
Well, it wouldn't be the first time his taste has been called into question...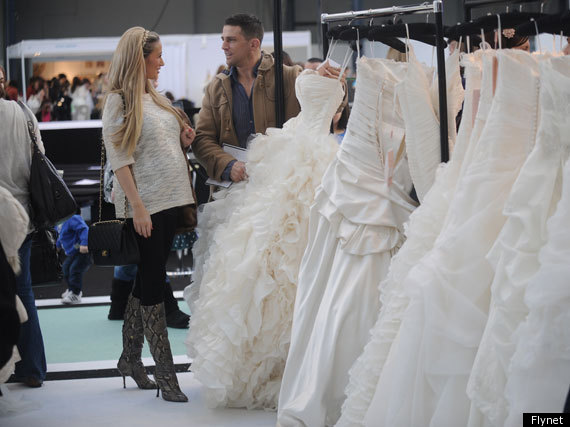 And Chantelle and Alex don't just share everything they do with each other, oh no. They're quite happy to tell the world about things that really should stay between them.
In an interview with New! magazine, Alex admitted he plan's to drink his partner's breast milk.
Chantelle was asked if she planned to breastfeed but before she got the chance to reply Alex chipped in, saying: "I definitely will! 100%," he said. "Breast milk has a lot of colostrum in it, which is great for athletes."
And the revelations didn't stop the couple were intent on inflicting further unnecessary information on the public admitting their sex life is still as active as ever.
When asked if her bump had slowed their passion down, Chantelle replied: "No, not at all! Obviously, you can't go mental. That's the only bit that has changed! It's a bit... nicer.
"I'm going to keep on going (through this pregnancy). You've got to keep your man happy. If not he will go somewhere else!"
The full interview appears in this week's New! magazine, on sale now.
CELEB PDAs