According to a recent survey, almost half of British men would say yes if their other half proposed to them.
Which is a relief... because 10% of women are planning to take the plunge and pop the question on Leap Day this year.
Research by PopCap discovered that traditional values are gradually being thrown out of the window and following it is an increasing number of women biting the bullet and beating their man to the proposal.
And it seems that the men aren't complaining. According the research, nearly 36% admitted they would like to be asked as it takes the proposal pressure off them.
Interestingly, over a quarter of men said the traditional route up the aisle is outdated, compared to 13% of women.
Why do women propose on Leap Day?
Traditionally, Leap Day (29th February) is the one day that comes along every four years when women can turn the tables and ask their partner to marry them.
The 12th century tradition began in Ireland where women were allowed to propose marriage as they believed this balanced the traditional roles of men and women.
According to folklore tradition, if a woman's proposal was rejected, the man had to buy her 12 pairs of gloves to hide her hand from the embarrassment of not wearing an engagement ring. During 19th century Britain, fines were levied if a marriage proposal was refused, whereas in Greece, a leap year marriage is considered unlucky.
So, with 36% of men open to the idea of being proposed to, are all men happy to have the traditional proposal rights snatched from them, replaced with 'mangagement rings' and women getting down on one knee?
Jack Peters, a blogger from London, disagrees.
"Times have changed and we have progressed as a society. However, women's proposals are still much like hearing a dog miaow.
"There's nothing wrong in principle but it just seems unnatural and out of place. Apart from the cropping up of this subject every February 29th is it really a question that needs considering?
"To me, such a question is not a question of necessity when considering female equality. It's either an attention, grabbing act of novelty or frantically, forcing marriage for fear of future rejection. Neither are suitable foundations of marriage.
"Ladies, be patient. Let him show he really wants to spend the rest of his life with you...
Despite the potential pitfalls and judgmental comments from the traditionalists in your circle of friends and family, there are women who have taken the plunge and asked for their partner's hand in marriage.
Breaking the traditional mould can be challenging, as Belinda Hind found when she proposed to her (now) husband Dave during the last Leap Year.
Belinda and Dave's Leap Year proposal story:
"Dave and I had been together 16 years when I decided to bite the bullet and propose on Leap Day four years ago. We had always discussed it as a couple, but Dave likes to procrastinate and after having our children, things wouldn't move along unless I made them happen!
"Although there wasn't a mad rush to get married as we already had children and were very committed to each other. I found myself thinking about it a lot, so I asked a friend if she thought it was a good idea and she said, "go for it!"
"I went out and bought Dave a ring and decided to ask him when he returned from a party one night. I was really nervous because although I knew he'd say yes, there's always a small part of you that fears the worst.
"When he returned from the party slightly sozzled, I ambushed him. He said, "Ok then", burst out laughing and gave me a huge hug. In a romantic way, of course. We cracked open a bottle of champagne and just laughed. There were no tears, just contented happiness.
"Dave admitted that he was genuinely surprised that I had 'jumped the gun' and asked him. Our children were confused as they couldn't take the whole thing seriously because 'mummy had asked daddy to marry her' rather than the other way around.
"Although my proposal went well and we had the wedding of our dreams, our unusual proposal was greeted with a few raised eyebrows, especially from my father, who is a traditional man. He felt Dave wasn't interested in marriage because I had asked him.
"My advice to women thinking of proposing to their other half is to be prepared for some people to be judgmental. Although the proposal wasn't 'traditional' it was very "us" and that is the most important thing."
As women feel more empowered to take charge, some are taking it a step further...
Simone Byrne, 38, from South London, is planning to ask fiancé Mark O'Mahoney to marry her on Leap Day.
However, her proposal has a twist... she is already engaged. In fact, Simone is proposing 'wedding' rather than marriage and has organised the entire event - from booking the venue to ordering the invites - and will be revealing her plans to an unsuspecting Mark on Leap Day.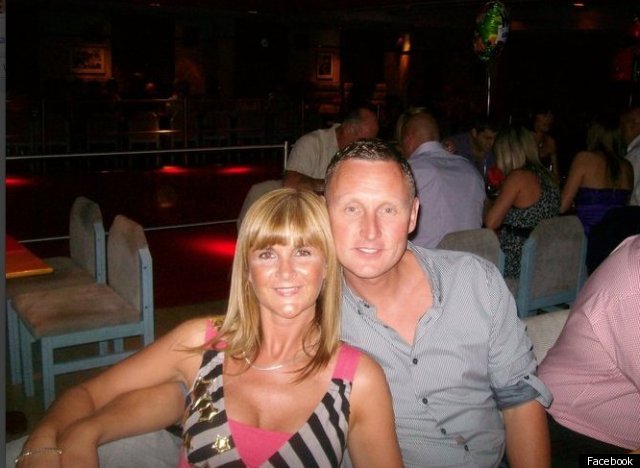 Simone and Mark's story:
"Mark and I lived next door to each other as children and were best friends. We dated when we were 18 but it fizzled out. Over the last 18 years, we rarely bumped into each other but I always thought about him and wondered how he was doing.
"Then in 2008, we met up again at a mutual friends funeral, and despite the sad circumstances, we discovered how much we still had in common and couldn't believe how, and why, we'd been apart from each other all these years. It definitely felt like fate.
"Our friendship gradually developed into a relationship and in 2010, Mark proposed to me on holiday in Egypt. We decided to tie the knot the next year but I fell pregnant a few months after we got engaged.
"I had a traumatic birth with my son, who was born six weeks premature, but throughout Mark was my rock. He never left my side and was there when I needed him the most. I knew then, more than ever, that he was the man for me.
"Mark turns 40 this September so I decided to take the plunge and make him my husband. I've booked a romantic restaurant and have ordered a bespoke bottle of champagne asking, 'Mark O'Mahoney, Will You Marry Me On The 15th September?'.
"I have booked the wedding venue, registry, ordered invites and bought my dress. Although we're already engaged, I thought proposing the wedding date to him would be a nice (I hope!) surprise for him and will show him how much I love him. However, I've left some things for him to be involved in, like his outfit and the location of our honeymoon.
"I think he will be emotional and be totally shocked, as he has absolutely no idea. He has wanted this since we got back together, as he's always saying that it would be a travesty if we didn't get hitched after finding each other again after 18 years.
"Come 15th September 2012, our childhood chit chat about spending the rest of our lives together will finally come true. My only regret will be that it took us 18 years to do it!"
Watch this space for an update on Mark's reaction to the proposal...
Are you planning to pop the question today? Before you do, take a look at relationship expert Dr. Pam Spurr's top tips on how to prepare for the perfect proposal... and what not to do.
Tops Tips On How To Propose To Your Man