Tulisa may be in the US to record her debut album, but she sure seems to have a lot of free time on her hands, doesn't she?
Normally, in between recording seshes, she's either lazing by the pool or getting her hair done, but yesterday she took a break from her verrrrry busy routine to take a day trip to Disney World.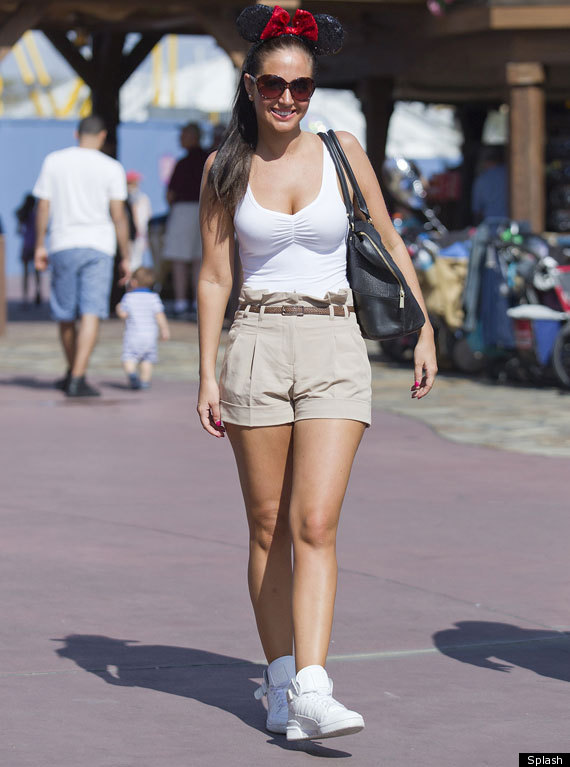 The X Factor judge recaptured her youth as she strolled around the theme park with her PA Garey Varey - who last week got a tattoo of her name on his leg.
She tweeted: "Disney world!!!!!! I feel like a big kid! Wooohooo."
Tulisa even donned some Minnie Mouse ears for the occasion, but her Disney themed headgear could not detract from the rest of her outfit, which was sadly more tour guide than stylish tourist.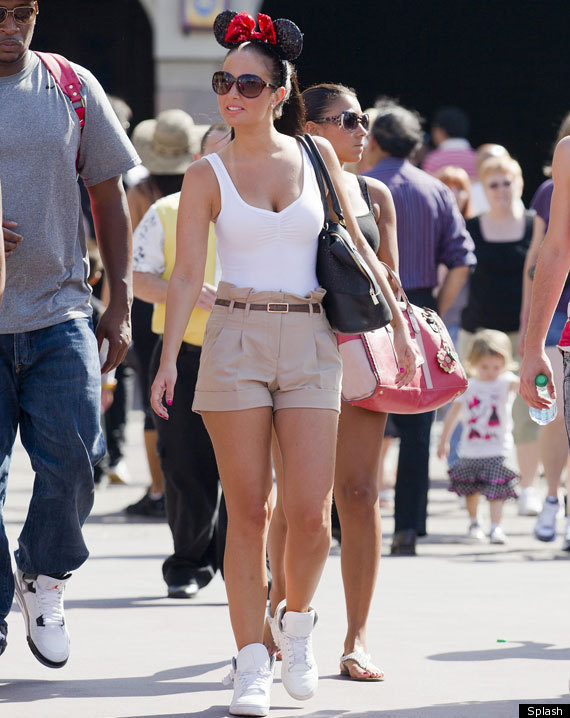 In unflattering stone high-waisted shorts and white hi-tops, it was a far cry from the chic American looks she has debuted since arriving across the pond.
But it was business as usual when the singer hit a Miami night spot later that evening with none other than former TOWIE star Mark Wright.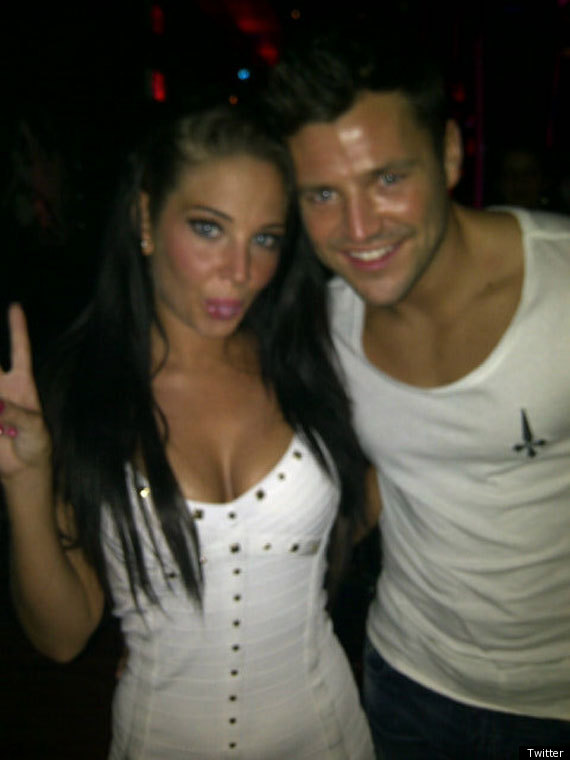 The Take Me Out: The Gossip host was partying in the same club, and seized the opportunity to have his photo taken with the N-Dubz star.
"Look who I just bumped in 2 in #miami @officialtulisa. Wild night !!#uktakeover," he tweeted.
However, Tulisa's army of fans - who she calls N-Dublets - didn't seem too pleased at the company she was keeping.
After retweeting Mark's message, she told her followers: "flippin heck twitters goin off after that tweet,chill out..we have the same management..u lot r actin like I don't roll with the boys."
The pair have had a history in the press after The Sun quoted her as saying Mark had tried to pursue her after his split with then fiancee Lauren Goodger.
Was was reported to have said: "Mark Wright sent me a message and said I was fit. It was funny, but I might be a bit intimidating for him."
However, she took to Twitter back in November to dismiss the quotes.
"I know people need 2 do their job but hate it when things get taken out of out of context. mark has never txt me & does not have my number," she wrote.
Wonder if he does now eh?
TULISA'S AMERICAN WARDROBE