If it seems like Bonnie Langford's been famous for ever - dancing, acting, smiling her way through countless stage and TV productions - it's because, for most of us, she has. Currently playing in Spamelot on tour, the country's (arguably) most famous redhead first made her presence felt as Violet Elizabeth Bott in the 1977 Just William and on stage in Gypsy, a part she played to such brat-like perfection, she fears it may have cemented audience perceptions of her to this day:
"The footage they always show is of me PLAYING a precocious young star, so I was always playing a role, just like the spoilt kid in Just William. In a way, it was difficult for me, as that wasn't me. I wouldn't have been filmed on a reality programme, because I was the dullest kid ever, but I could create this other persona on stage, which we all do."
Despite such self-proclaimed "dullness", Bonnie was one of the first reality stars - tapping her way into the nation's hearts on Opportunity Knocks, alongside the tragic Lena Zavaroni - but she is pragmatic about the different demands and expectations on today's fresh crop of wannabes hanging onto Simon Cowell's every word:
"There wasn't nearly as much television, so I could develop my craft. It is quite a different animal now, a lot more voracious, a quicker climb and a steeper drop. When I ask young people, 'What would you like?' They say 'Rich and famous.' I say, 'First, these don't necessarily go hand in glove and second, should you not be rich and famous for doing something?
"You're bursting their bubble, but you feel it's kinder to burst the bubble now than watch it get crushed under a juggernaut." (continued below)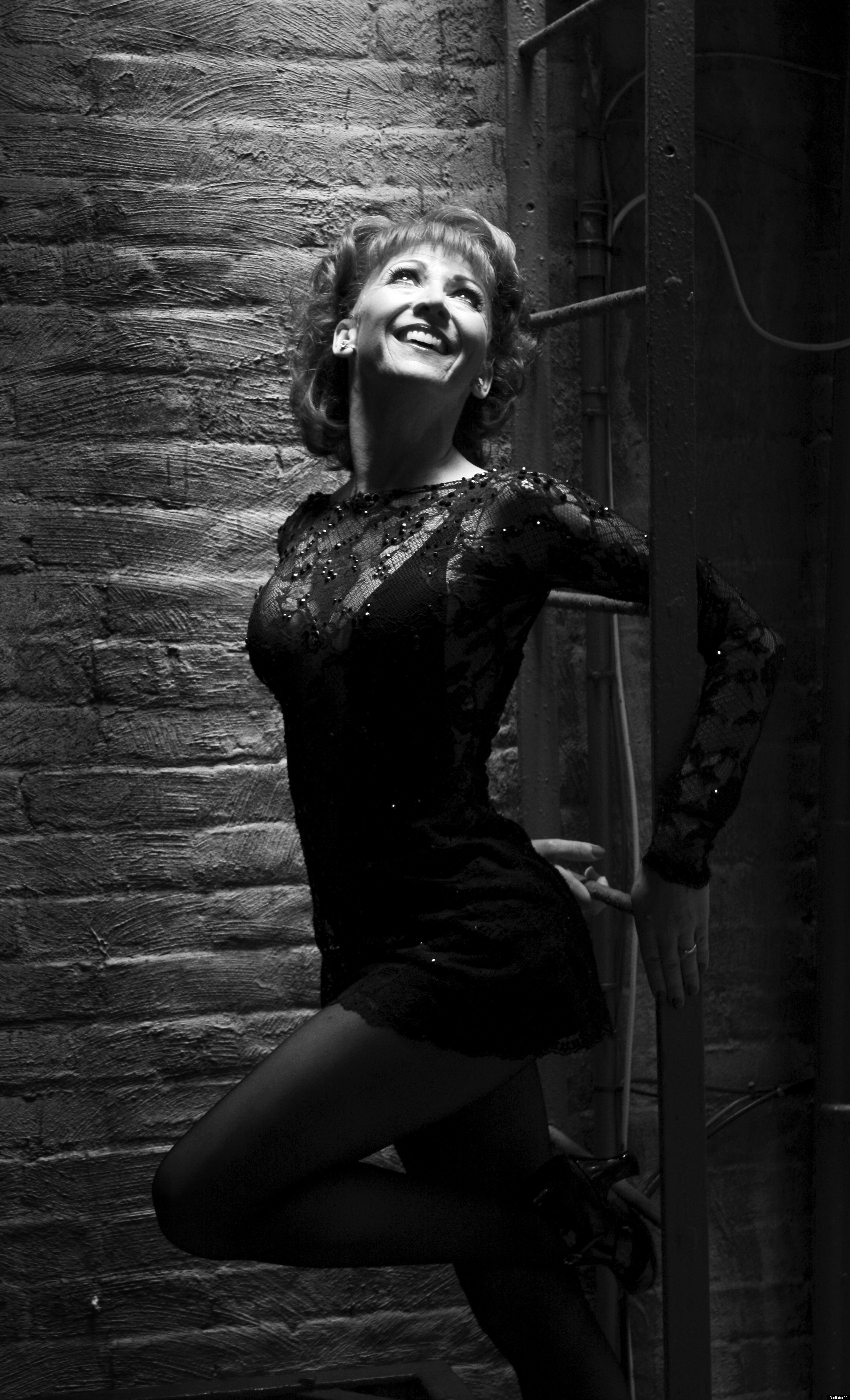 Bonnie in full flow on stage, after four decades in the business
For the versatile Bonnie, a more robust constant has always been dance, and the veteran with high-class productions from Gypsy to Cats, Dancing on Ice to Chicago! all under her belt, has her own ideas on its timeless and universal appeal:
"Dance never really goes away, it just reforms and reinvents, and it's become more athletic with new connection to fitness and sport. Dance used to have this exclusivity, but not any more. Plus dance is a national culture of whichever country you happen to be in, and because we've all got so much more globally aware, without language barriers, we can communicate through dance.
"For young people as well, there's free dance, you can just have a raw talent, or something that is unbelievably trained, and you can respect and appreciate and have a go at every single style."
For highly-disciplined professionals like Bonnie, is it gruelling to watch stars come through shows like Strictly to such short-cut acclaim on the dance floor? Not a bit of it, apparently:
"I love Strictly," she exclaims, "and what that shows you is the progression people can have. It's such a hothouse environment, learning on such a steep curve, so there are two things going on - the fact of learning how to dance, but also finding an element within themselves, it's almost a philosophical journey as well."
HuffPostUK: Do You Remember... Dr Who's Most Surprising Companions? Bonnie's Just One...
Bonnie is sharing her expertise at Move It, where she'll be giving a talk on 11 March. Other events include dance studio workshops, industry experts talking on panels, ballet companies and other students - as she says, "something for everyone".
As for the longtime star herself, where does she find it within her to keep tapping the boards, 40 years after first finding the limelight?
"I just have to express myself somehow, either through singing, dance or fitness," she explains. "You get sick of it, you have days where you think you don't want to do it, but generally after I've done something, I feel better.
That's why I do the exercise, to earn my bar of chocolate and cappuccino."
Bonnie Langford will be appearing at the UK's biggest dance event MOVE IT on 9th to 11th March at London Olympia. For tickets and further information visit www.moveitdance.co.uk.