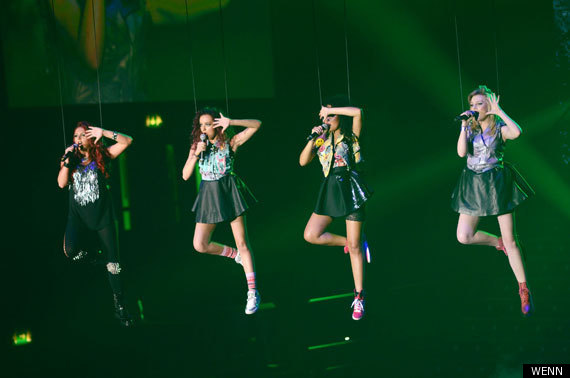 Little Mix were flying high as they performed on The X Factor tour over the weekend, but there was something a little familiar going on as the foursome took to the famous Wembley stage.
The group decided to pay the biggest compliment to their girlband predecessors Girls Aloud during their set, outright copying their pop rivals.
The X Factor winners were hoisted up into the air to travel above the heads of the crowd below during their set - just as Girls Aloud had done on their Out Of Control tour.
What is that they say? Imitation is the biggest form of flattery?
But the thousands of screaming fans didn't seem to notice their copycat behaviour though as they belted out a cover of Katy Perry's hit E.T. - which they sang during their time on the talent show.
And while they may be flying high for now, Little Mix will have their girlband throne contested next year, as the mighty GA are set to reunite to celebrate their tenth anniversary.
Nadine Coyle has confirmed plans for a tour as well as new material to The Mirror saying it was "the right time" for the group to reform.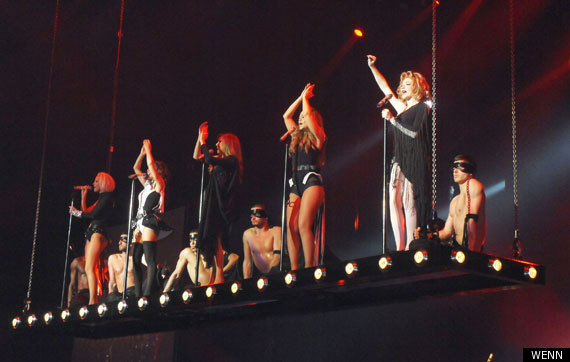 Meanwhile, back on The X Factor tour, it wasn't just Little Mix who were causing a stir with their on-stage antics.
Kitty Brucknell was back to her mad-cap ways, living up to her name as she took to the stage in a sparkly basque emblazoned with a cat.