Stacey Solomon has spoken out about the criticism she has received after she was caught smoking while pregnant.
The former X Factor contestant - who sparked a barrage of negative comments after she was spotted puffing away whilst seven months pregnant - said she deserved the criticism but found some of it a "little harsh".
Speaking on today's Loose Women she said: "All of the responses are something that I deserve. I don't for one minute think I can sit here and say it is ok – so I can accept that kind of criticism and although it's not nice to hear I know that it's true [the health risks] and maybe that will give me more power to stop it and nip it in the bud.
"There's ups and downs to people being critical because it makes you think oh my God, I really must sort this out and you feel even more guilty than you already do because, don't get me wrong, I felt guilty before all of this came out. But there is a little a bit of you that thinks I love my children with all my heart so some of the comments are a little bit harsh."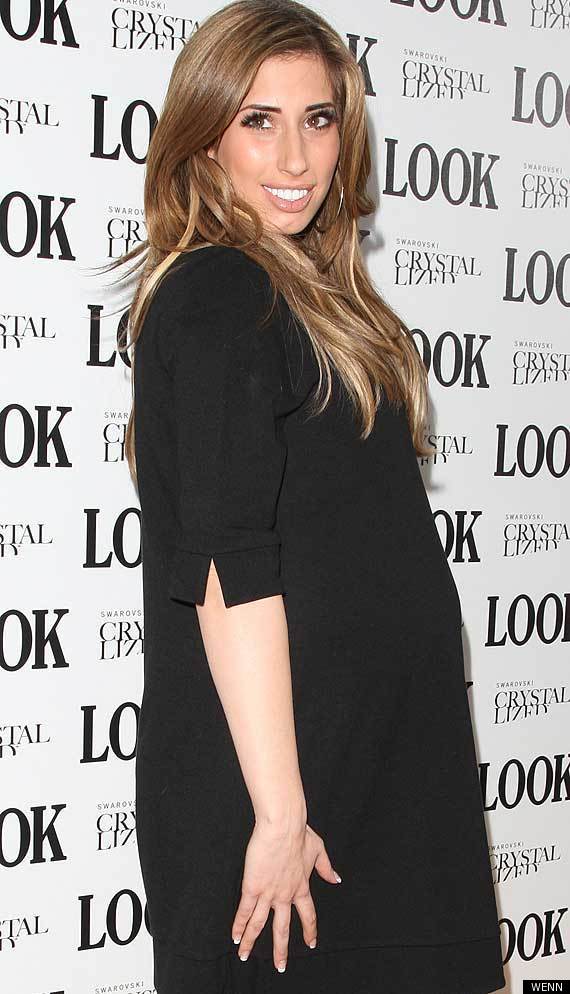 The mum of one whose second baby is due on 7th May continued: "It's absolutely devastating not just because I saw them [pictures] in the paper – it's something I'm not proud of and I'm really, really struggling with in general. It's not just because everyone knows now. It's something that I don't want to do and that I'm not happy doing so it's horrible."
On trying to give up smoking during pregnancy, Stacey said: "I really have been and am in the process of [giving up] before these pictures came out. It's a horrible habit and I care more about my children than anything in the whole wide world so anything I can do to give up means more to me than anything else or what anyone thinks."
Despite apologising for her actions, Stacey has already been dropped by Foxy Bingo who had signed her up to find Britain's best real-life mum.
In a statement the online bingo company said: "Having been named Celebrity Mum of the Year 2011, Foxy Bingo and Stacey Solomon have enjoyed a close working relationship in the past year, including on the Foxy Mum of the Year campaign - a nationwide search to find Britain's best real-life mum - which Stacey launched last month.
"However, following stories in the newspapers in recent days, Foxy Bingo has taken the decision to stand Stacey down from her position as judge on Foxy Mum and from the voting shortlist for Foxy Bingo Celebrity Mum of the Year 2012, the winner of which will be announced next week.
"Stacey has apologised to the people at Foxy Bingo and is sorry and embarrassed by her actions. We understand Stacey is doing everything she can to stop smoking and in recent times has cut back dramatically. She's naturally disappointed but accepts Foxy Bingo's decision.
"Foxy Bingo would like to place on record its thanks to Stacey for all her efforts so far on the Foxy Mum campaign."
Stacey has also issued a statement via Twitter, apologising again for her actions.
The statement says: "I am really ashamed and embarrassed that I have been smoking during my pregnancy. It is something that I am deeply upset about and not proud of in any way. I feel that I have let people down who have given me fantastic opportunities and believed in me but most of all I feel I have let myself down and my family, that I care about most in the whole world. However I feel that I am a strong person and I am doing everything in my power to give up and have been for a long while. I will succeed and I will give up as I care more about my children than anything and everything. Thank you to everyone for your on going support and loving me for me. My flaws and all. Love you all lots xxxxxxxxxxxxxxxx"
> ENTER OUR COMPETITION TO WIN A GHOST HUNTING EXPERIENCE
CELEB PICS OF THE DAY