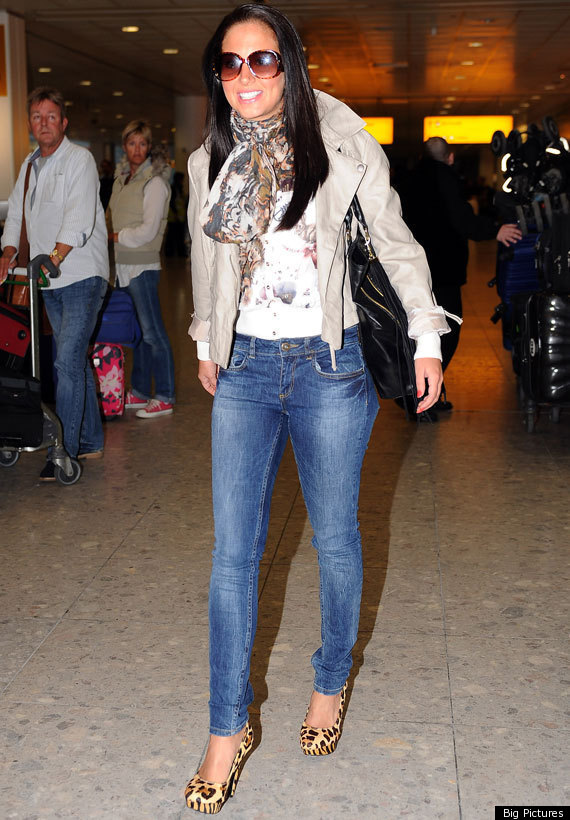 She has been sunning herself in LA for what seems like an eternity, but Tulisa is finally back on British soil after her month-long American jaunt.
But it wasn't before she was left blushing at the airport's check-in desk, after she was told to turn off a vibrating item in her luggage.
And of all things to do, she decided to share her embarrassment with the world via Twitter, tweeting: "most cringe moment of my life..checkin in 'Mam..ur suitcase is vibrating..can u open ur case n turn what eva that is off'..just kill me."
Now before any of you smut buckets go jumping to those sorts of conclusions, there are plenty of things it could have been - her phone, an electric toothbrush or even a pager.
Oh wait.
Nope, it looks like the lady herself even admitted it was a rampant rabbit that was going off in her bag.
Tulisa - who has been leading the single life since splitting with boyfriend Fazer at the beginning of the year - told her shocked fans on Twitter to "live a little".
"Some of the people on my time line r goin on like nuns...jeeeeez live a little..#boreoff," she wrote.
The X Factor judge has been in the US for the past month recording her debut album, and was seen filming the video for first single We Are Young over the weekend.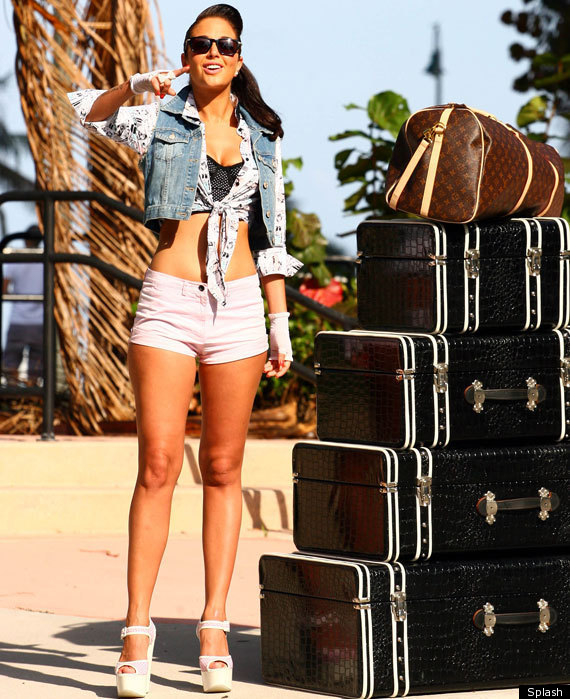 But she wasn't looking forward to the prospect of being back in Blighty, bemoaning it's cold temperatures as she got ready to fly home.
"Noooooo I don't wana leave its cold back home : (," she tweeted.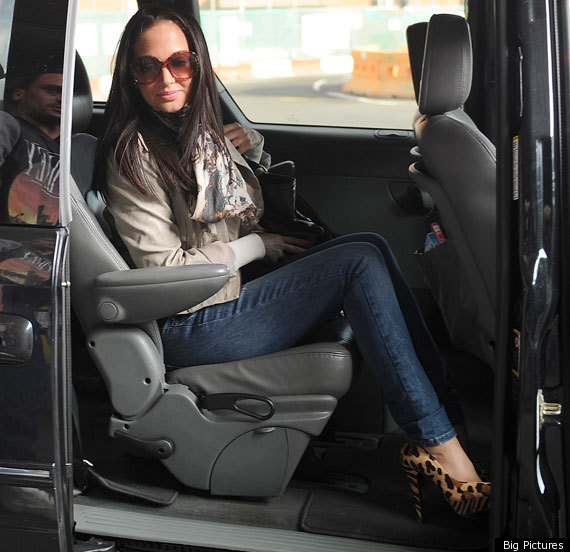 But Tulisa arrived back at Heathrow in suitable attire sporting a a leather jacket teamed with skinny jeans and leopard print heels - a far cry from the skimpy sundresses and bikinis she's been used to.