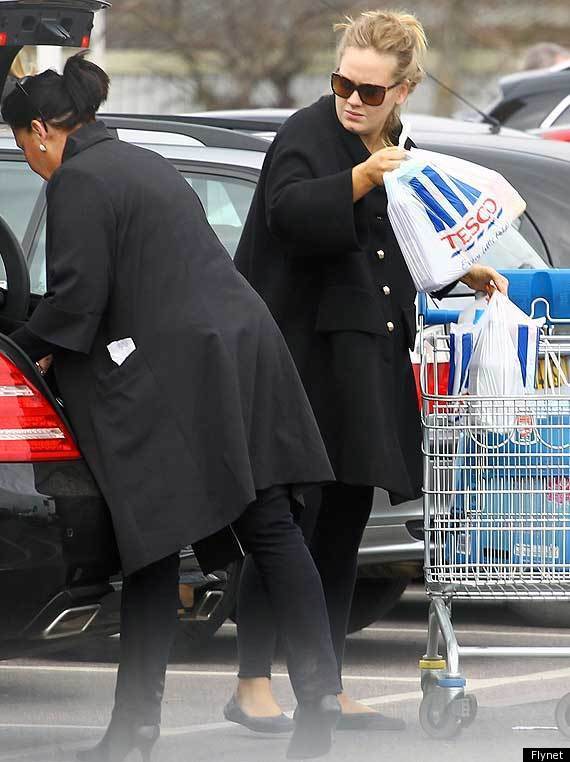 She might be the biggest thing in music right now with a mantelpiece groaning under the weight of her Grammys and Brits but it's good to see Adele is keeping it real.
So real in fact that she was spotted doing her own shopping at her local Tesco. Ok, so her female bodyguard was in tow but it looks like she needed an extra pair of hands judging by the amount of bags in her trolley. Well, they've got some great 'BOGOF offers on at the moment.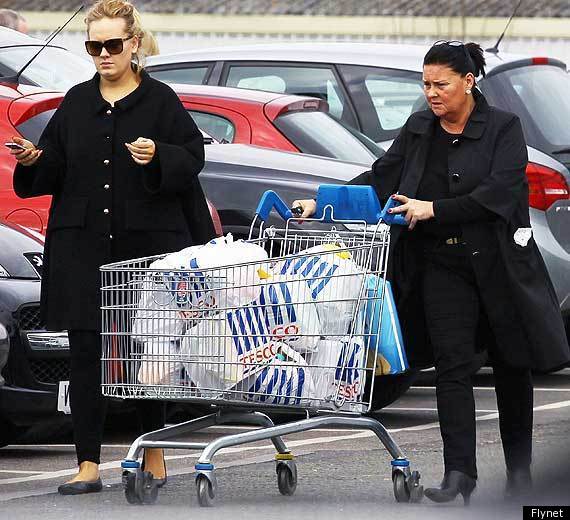 If reports are to be believed the singer was shopping for two as she has allegedly moved her bodyguard into her new £7million mansion after becoming concerned that the former convent is haunted.
According to The Sun, Adele's former driver will now be by her side 24/7 after vowing to never spend another night alone in the ten-bedroom mansion after "hearing things that made her jump".
She apparently told a friend: "I'm not rattling around here on my own. It gives me the creeps."
Speaking to the paper, her friend said: "Adele was so excited to be renting such a lavish property but it has not turned out as happily as it should have.
"She is convinced it is haunted. She knows about its religious history - and it's a big place to be in on your own in the dead of night."
The singer joked about being spooked in her new home when she gave a tour of her new pad to Anderson Cooper of US show 60 Minutes last month.
As they entered a dark corridor Adele told the show's host: "This bit is quite scary really. Have you ever heard of the Shining? All work and no play."
> ENTER OUR COMPETITION TO WIN A GHOST HUNTING EXPERIENCE
ADELE'S NEW £7MILLION PAD