Spider webs are hanging in frothy masses from the trees in Wagga Wagga after flash floods swept across New South Wales Australia.
The arachnids were spotted in the river town after rising waters forcing the spiders to find new homes on higher ground.
With less land available to create their homes, spiders have spun their webs closer together to survive, carpeting plants and trees with sheets of fine thread.
Similar sights were seen after floods in Pakistan, with a photo showing a great cloud of spiderwebs smothering a tree winning a runner up position in the National Geographic photography competition.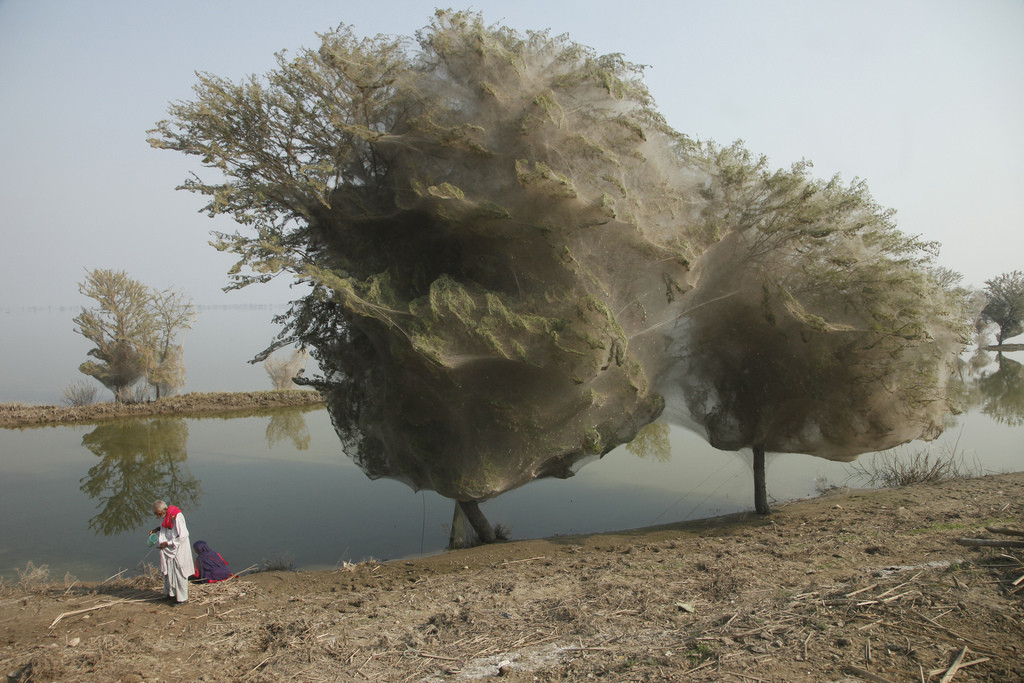 Spiderwebs in Pakistan: Photo by Russell Watkins, U.K. Department for International Development in connection with National Geographic
More than 9,000 people have been evacuated from Wagga Wagga after the river Murrumbidgee threatened to burst its banks.
Although the levee held firm, further severe weather warnings have been issued for Sydney, the south coast, and the Illawarra and Hunter regions of New South Wales.