Apple's new iPad 3 or iPad HD was last night announced in California, and will be available from March 16.
The new iPad will be priced from £399 for 16gb Wi-Fi model up to £659 for the 3G and Wi-Fi connected unit, and is available for pre-order from today.
The new iPad will feature a retina display with 3.1 million pixels on a 9.7 inch display screen - the highest resolution display ever on a mobile device.
The device will pack 4G connectivity, along with world-ready 3G, new iPhoto, new iOS5.1 and a powerful quadcore processor.
iPad's retina screen doubles the resolution and quadruples the pixels of the iPad 2, which was 1024x768, and is now 2048x1536.
iPad 3, or iPad HD, or just "that new iPad" is not just a shift in hardware, the new software is impressive and makes full use of the retina screen.
The powerful new iPad's features will user up much more power, Tim Cook, Apple CEO, admitted. But the new gadget will have 10 hour battery life to sustain the luscious retina features.
UK carrier Three will have the new iPad shortly, while all other major carriers are expected to follow suit.
New iPad prices: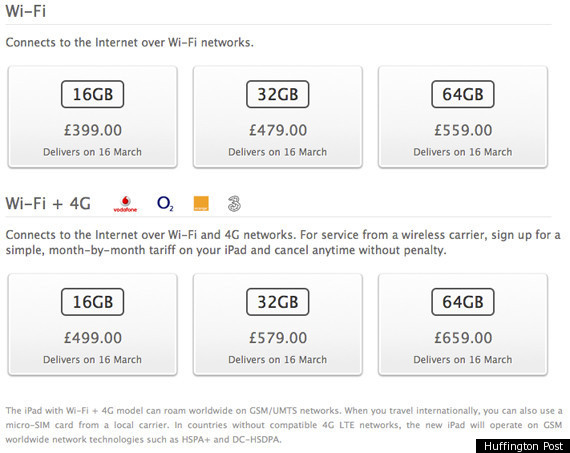 Compare the new iPad prices to iPad 2 prices listed below: