Forget the Teletubbies and Spongebob Squarepants, children can now tune in to the television and learn Mandarin, thanks to the BBC's latest production.
The Lingo Show, which airs on CBeebies on Monday, will teach children learning to say "ni hao" can be just as, if not more, important than learning to say their native "hello".
Assuming the role of teacher is "Wei", the Mandarin bug, who will guide children aged four to six through learning basic words and counting up to 10.
The programme's launch follows in the footsteps of concern that the UK is trailing behind China, and other Asian countries; in the 2010 Pisa league tables, which rank students internationally, the UK featured at 23rd, while the Far East stormed ahead.
The show, which started life as an online tool, will introduce children to French, Spanish and Mandarin in what the broadcasting company describes as "a fantastic slapstick mix of animation and live action".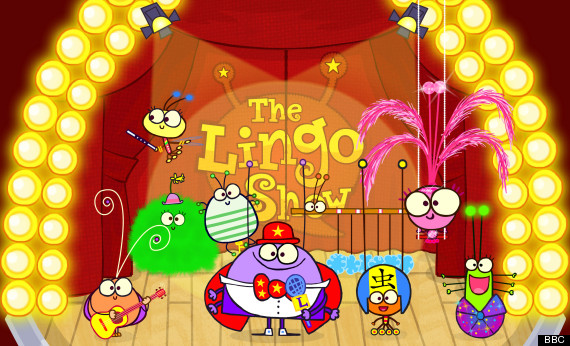 Meet Wei, the Mandarin-speaking bug
Dr Frances Weightman, senior lecturer in Chinese Studies at Leeds University, told the Daily Telegraph pre-school children would not find Mandarin difficult to learn.
"It's tonal so it lends itself very well to imitation and nursery rhymes. There's not a whole lot of point learning French or German. Learning Mandarin is going to be the way forward."
Even schools minister Nick Gibb attempted to educate himself last year, when he visited Kingsford Community College, Newham in March to try out Mandarin lessons. The London school was one of the first to introduce the study of Chinese into its curriculum with Gibb proclaiming the institution was "leading the way in language teaching".
The show's producers said the series aimed to extend children's "cultural knowledge and understanding of the world around them".
Punjabi, Somali, Urdu and Welsh are just some of the other languages the show will offer.